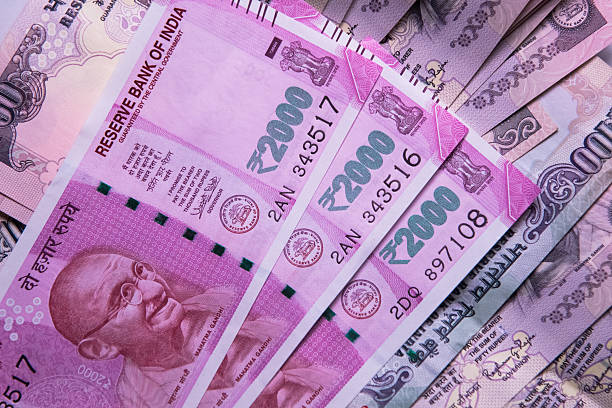 The Indian rupee touched a fresh record low against US dollar on Tuesday as emerging market currencies declined amid continued concern over trade relations and the turmoil in Argentina and Turkey. At 9.15 am, the rupee was trading at 71.34 a dollar, down 0.19%, from its Monday's close of 71.21. The home currency opened at 71.24 a dollar and touched a low of 71.36 a dollar.
Bond yield gained for seventh consecutive session to hit over four-year high. The 10-year bond yield stood at 8.02%, from its previous close of 7.999%. Bond yields and prices move in opposite directions.
Analysts believe that the rise in yields, due to the sharp depreciation in the rupee along with the rise in crude oil prices which heightened concerns over inflation, will increase the cost of funds.
Investors sentiment has been impacted due to the expectations of rate hikes by Fed as well as Reserve Bank of India in coming months that may impact foreign inflows into domestic markets. The turmoil in emerging market currencies has further pushed up yields.
Analysts also expect that the next half yearly borrowing calendar, which may out by month end is expected, to be heavy also dampened the sentiment.
Benchmark Sensex Index rose 0.39% or 148.44 points to 38,460.96. Since January, it has gained 12.5%.
So far this year, the rupee has weakened 10.34%, while foreign investors have sold $691.50 million and $5.65 billion in equity and debt markets, respectively.
Asian currencies were trading lower. South Korean won was down 0.4%, Malaysian ringgit 0.18%, Singapore dollar 0.15%, Thai Baht 0.13%, Philippines peso 0.1%, Taiwan dollar 0.08%. However, Indonesian rupiah was up 0.24%.
The dollar index, which measures the US currency's strength against major currencies, was trading at 95.25, up 0.12% from its previous close of 95.14.