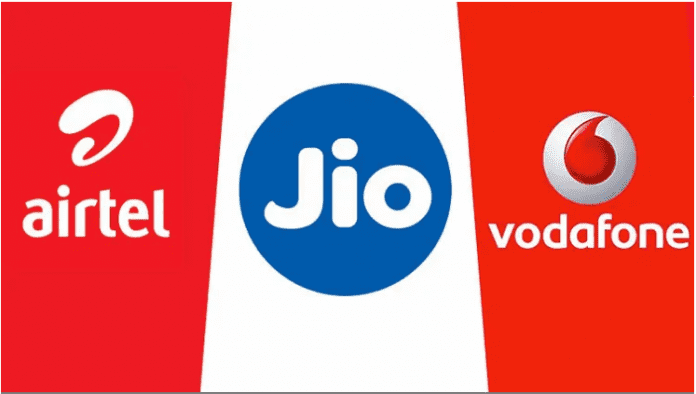 All three companies are currently offering more than one Dhansoo prepaid recharge plan. If your budget is close to Rs 300, then you can get a plan of 1.5GB and 2GB data daily.

New Delhi. If you are also looking for the best plan for more data and unlimited free calls in a low budget. So today we finish your search. We are going to tell you some such plans of various companies that you can get in less than 300 rupees. And to whom you can also say full value plan, then let the companies who are offering such plans know about them. If you Airtel (Airtel), Geo (Jio) and Vodafone Idea (Vodafone Idea) The customer is then this time you are the best because all three companies this time one of the above Formidable prepaid recharge plans to offer help getting to. If your budget 300 rupees to close it so it daily 1.5GB and 2GB data to plan get may have. Along with the data , the benefits of unlimited calls and SMS can also be found in the recharge plan that comes inside them.
Jio 's 249 bucks a prepaid plan : the prepaid plan 's validity 28 days of it. The daily 2GB data the total 56GB data provided that is. The plan in Jio from a single network to unlimited calls even get you. This plan is a complimentary subscription to Jio apps Along with this, Daily 100 also offers free SMS . In addition to prepaid plans as well Jio TV , movies and news such as premium app 's subscription free in the will.
Airtel 's 298 bucks of prepaid plans : These plans unlimited calling to with daily 2GB data and daily 100 SMS gives is and 28 days of validity of to do 's. The plan for Airtel Aksstrym subscription and free music access to with Wynk music and Fastag in with150 rupees cashback is also included . Apart from this , this plan also provides the facility of Bharti AXA life insurance . Airtel thanks app to recharge to be users of the prepaid plan is for 50 bucks and 2GB additional data of discounts get is.

Vodafone Idea of 299 rupees a prepaid plan : This is a double data prepaid plan is , that weekend rollover data benefits the well comes is. This means is that these plans 28 days of for 2 plus 2, 4GB Daily data of with – with weekend rollover data benefits provided that the, In which users weeks of days in the data submitted to , weekend at a well it used to can have , which is streaming in to work in the can is. These plans Anilimited talk time of up 28 days of for Daily 4GB data gives is.
Watch Video : Builder's Fraud With Investors | Avalon rosewood plight of home buyers |