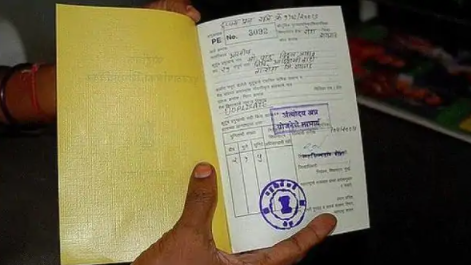 In view of Corona Pandemic, Modi government made a big announcement giving relief to the poor.

The government has announced to give free ration to the poor in the next two months in May and June. Under this, 5 kg food ration will be given to the poor for free. This decision of the government will benefit crores of people. But if you are among those who do not have a ration card, then you can now apply for Online Online Ration Card sitting at home. For this, all the states have created a website on their behalf. Whichever state you are from, go to the website there and apply for the ration card.
These people can apply for a ration card. A
person who is a citizen of India can apply for a ration card. Children under 18 years of age are included in the parents' ration card. However, those above 18 years can apply for a separate ration card for themselves.
In this way, you can apply online
>> First of all, go to the official website of your state to make a ration card. If you are a resident of Uttar Pradesh, you can download the form by accessing https://fcs.up.gov.in/FoodPortal.aspx. On the other hand, applicants from Bihar, hindiyojana.in/apply-ration-card-bihar/ and Maharashtra can apply by clicking on mahafood.gov.in.
>> After this, click on the link with Apply online for ration card.
>> Aadhar card , voter ID, passport, health card, driving license, etc. can be given as ID proof for making ration card .
>> The application fee for the Ration Card ranges from Rs. 05 to Rs. 45. After filling the application, submit the fee and submit the application.
>> After the field verification, if your application is found to be correct, then your ration card will be generated.
You can take ration from here
under the Pradhan Mantri Garib Kalyan Anna Yojana, you will get these grains given in May and June from the same ration shop from where you have been taking food grains from ration cards. If the names of 4 people are registered in your ration card, then everyone will get 5-5 kg ​​i.e. total 20 kg of food grains.
These documents are required to make a

ration card. Aadhaar card, voter ID, passport, any government issued I card, health card, driving license can be given as ID proof. Apart from this, documents such as PAN card, passport size photo, income certificate, address proof, electricity bill, gas connection book, telephone bill, bank statement or passbook, rental agreement will also be installed.
Watch Video : Builder's Fraud With Investors | Avalon rosewood plight of home buyers |