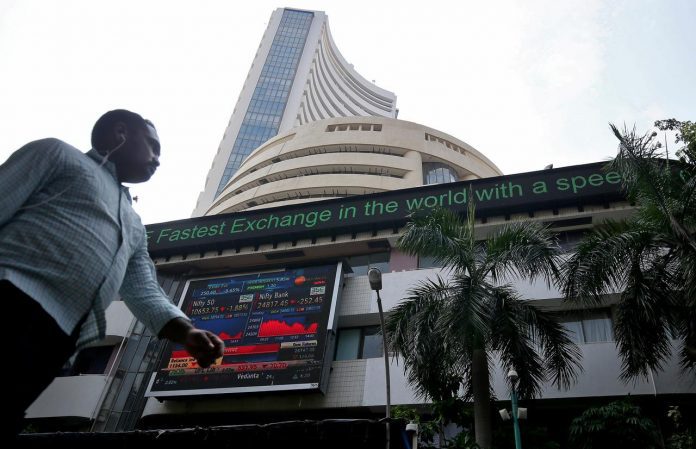 Share Market Latest update today: In the stock market today, Tata Motors, Ashayar Motors, Asian Paints, Bharti Airtel and automobile sector can see good growth.
Share Market Latest update today: Brokerage houses have given special comments for some shares in the share market today. This can prove to be helpful for investors. First of all, let's talk about Tata Motors. Its stock was in full action on Monday. There has been a CLSA report regarding this. In the report, there is a buying opinion for this stock. The target for this is Rs 270. The report said that in fact, JLR has seen a 12 percent improvement in retail volumes on a quarterly basis. Apart from this, there has also been an improvement in the electric market share. Talking about the company's debt, it is expected to come down from Rs 48,700 crore in FY 2020 to Rs 33,300 crore by FY 2023.



Ashair Motors Eicher Motors
A report by Credit Suisse has brought about Eicher Motors Share. Its outperform rating has been retained in the report and the target has been increased from 2740 to 3230. The closing of this stock was 2776 on Monday. Due to more orders, production and backlog, sales of Royal Enfield are expected to be running at 75000 units per month for the next one year. Also, in FY 2022, the income estimate is more than 11 percent.
Asian Paints Asian Paints
The CLSA has released a report on Asian Paints Share. There is also a positive report for this. The brokerage house has maintained an outperform rating. For this, the target is 2950. The company has a big market focus. Apart from this, the company is now working on the strategy of trying out hands in other segments besides paints. The report also said that the company is also working on a plan to expand its business.
Brokerage houses report on giant companies # ZBizBazaar #BrokerageReport @AnilSinghvi_ @ davemansi145

Watch Live: https://t.co/8ar8NVzELi pic.twitter.com/pEtuf92AsL

– Zee Business (@ZeeBusiness) January 12, 2021
Bharti Airtel Bharti Airtel
A report of HSBC has come on private telecom company Bharti Airtel. In this, the target has been increased from 570 to 650. Currently, the company's stock (Bharti Airtel Share) is trading around 547. Shopping advice is for this. Going forward, the user is expected to improve on average revenue. It is expected to grow by 14 percent in the next three years. Supplies are also expected to be good in the upcoming spectrum auction. The company can invest Rs 9800 crore in this auction.
Auto sector shares
There is a report by UBS about the auto sector shares, in which the top picks are Ashok Leyland, Bharat Forge and Hero MotoCorp. Good demand is expected to increase prices and margins. For this, exporters will see a lot of support with the PLI scheme. Shopping opinion for Hero MotoCorp and Bajaj Auto. The target is 3900 for Hero MotoCorp and 4100 for Bajaj Auto Share.
Also Read: Stock Market Today: Sensex breaks after touching record high, Nifty also falls