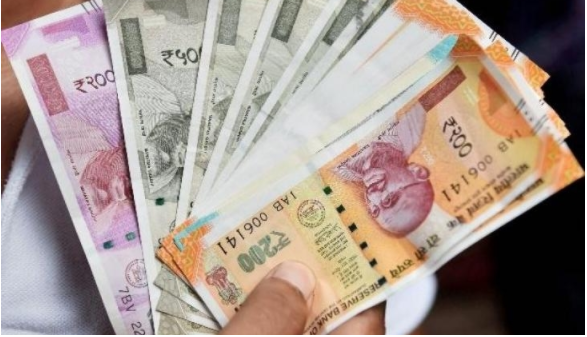 Coronavirus From Currency Note: Coronavirus can also be spread by currency notes. This has been confirmed by the Reserve Bank of India. So if you think that there is no risk of infection of corona virus from notes, then you think completely wrong and you need to be careful.
RBI has clarified that any type of virus or bacteria can be spread by notes. RBI also suggested that people should use digital payments more and more instead of using currency notes. Actually, Confederation of All India Traders i.e. CAIT had asked a question about it.
In response to this CAIT question, RBI confirmed this indirectly through a mail. RBI told people that instead of currency notes, you should use more and more digital payments. On 9 March CAIT wrote a letter to the Union Finance Minister. In this letter, it was asked whether currency notes are carriers of viruses or not?
Also Raed:Know when and how your money will double in PPF, SSY, KVP, NSC or Mutual Funds
After this, this letter was transferred from the Finance Ministry to RBI. After this, RBI responded to CAIT that currency notes can be carriers of any type of bacteria and viruses. The RBI had said that the corona virus is also involved in it. So the easiest way to avoid this is to use digital payment.
In its reply on 3 October 2020, RBI stated that digital payments can be used conveniently through online channels such as mobile banking, internet banking and cards to limit the corona virus epidemic. With this you can also avoid withdrawing cash from ATM. RBI also said that public health guidelines issued from time to time regarding corona should also be strictly followed.