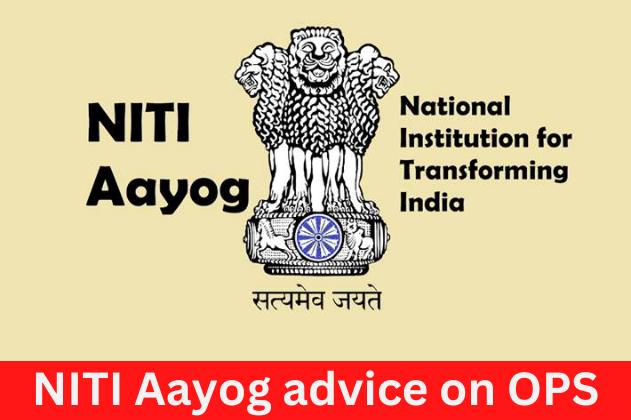 A new update is coming out regarding the old pension scheme of the employees. According to a report in which it is being said that NITI Aayog has given big advice to the government on the old pension scheme of the employees.
Niti Aayog Vice Chairman Suman Berry on Sunday expressed concern over re-introduction of old pension scheme (OPS) by some states. He said that this would put a burden on the future taxpayers. He said that there is a need to improve the fiscal position of this country and promote sustainable development.
Berry underlined the need to increase capital expenditure and create space for the private sector through fiscal consolidation. He said, 'I have a little concern about the resumption of the old pension scheme. I think this is a matter of concern, because the burden will not be on the existing taxpayers, but on future taxpayers and citizens.
Government used to give full pension in OPS-
The government used to give the entire amount of pension under OPS. The scheme was discontinued by the National Democratic Alliance (NDA) government from April 1, 2004. Under the New Pension Scheme, employees pay 10 percent of their basic salary for pension. While the state government contributes 14 per cent to it.

Follow the discipline state-
"Political parties should exercise discipline as we all are working for the common goal of growth of the Indian economy," Berry said. So that India can become a developed economy. It is necessary to balance short term goals with long term goals.
These states took a decision on the old pension scheme-
Congress ruled states of Rajasthan and Chhattisgarh have already decided to implement OPS. While the BJP-ruled Himachal Pradesh has promised to restore the scheme if voted to power. Jharkhand has decided to start OPS. At the same time, the Aam Aadmi Party-ruled Punjab also recently approved the re-implementation of the scheme.
There is no threat to economic stability due to states.
However, he pointed out that the borrowing of states has been effectively capped by the Reserve Bank, so there is no threat to economic stability from the states. "We need to start making room for the private sector through financial consolidation in the next two years," Berry said.