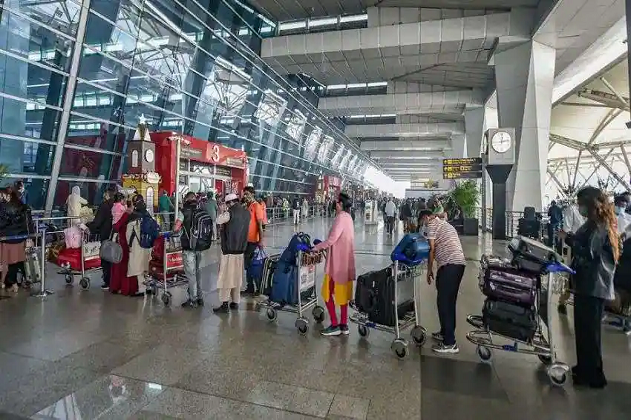 Flight Ticket Price: Airline companies will not be able to charge you arbitrary fare while booking flight tickets. For this, a parliamentary committee has asked the Aviation Ministry to make rules.


Flight Ticket Price: The biggest tension faced by people while booking a flight ticket is that if it is not booked in time, then you have to pay more money. Sometimes it can be double and even triple the average. In such a situation, to give relief to people from expensive flight tickets, a parliamentary committee has asked the Ministry of Aviation to fix the upper and lower limit of air fares.
The committee said that high cost system should not be adopted by the airlines in the name of free market economy. This has been said in the report of the Standing Committee on Transport, Tourism and Culture presented in the Parliament regarding the demands for grants for the year 2023-24.
According to the report, the committee said that an orderly balance should be struck between the commercial interests of the private airline and the interests of the passengers so that both the growth of the private airline and the interests of the passengers are kept in mind.

This work was done to increase tourism
The committee believes that both international tourist arrivals and domestic tourism are increasing in India, but tourism has not yet reached its pre-pandemic level. It states that regarding the steps taken to simplify and create awareness on e-Visa, the Committee has been informed that presently e-Visa (e-Tourist Visa, e-Business Visa, e-Medical Visa, e-Conference Visa) and under five sub-categories of e-Medical Attendant Visa) is available to citizens of 165 countries.
The Committee has also been informed that the Ministry, along with the Ministries of Home Affairs and External Affairs, is promoting e-Visa facilities among tourism stakeholders and tourists through circulars, road shows, meetings, seminars, social media, digital media, travel and consumer fairs etc. is promoting.