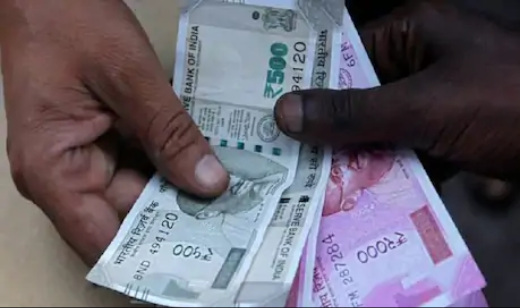 Even if you do not have a UAN, you can withdraw your PF. For this, you have to fill a form which has to be submitted by visiting the EPFO ​​office. However, to withdraw PF in this way, you may have to make rounds of the EPFO ​​office. If you want to avoid this then you can also apply online. At the same time, to check EPF balance, all you have to do is give a missed call.
Have to apply like this 
Visit the EPFO website https://unifiedportal-mem.epfindia.gov.in/memberinterface/ .
Log in by entering your UAN number, password and captcha. Click on Manage.
Check all the information on KYC option. Click on Online Services. A drop menu will open.
From this click on Claim. Click on Proceed For Online Claim to submit your claim form.
Advance can be withdrawn 
Go to 'I Want To Apply For'. From this, choose the option of full EPF settlement, EPF part withdrawal (loan/advance) or pension withdrawal.
In about 5 to 10 days after filling it, money will be transferred to the registered bank account on EPFO.
Its information will also be received through SMS on your registered mobile number.
You can apply to withdraw money online only if your EPF account is linked with Aadhaar.


Ways to know PF balance
Knowing your PF balance is very easy. There is no need to send any SMS or search online for this. Just make a missed call and get your PF balance on your mobile screen in few seconds. All you have to do is make a missed call on 011-22901406 from your registered mobile number. After this, the details of PF will be received through the message of EPFO. It is necessary to have your UAN, PAN and Aadhaar linked here too.
 If your UAN number is registered with EPFO, then your PF balance information will be received through message. For this, you have to send EPFOHO UAN ENG (last three letters for language) to 7738299899. Your PF information will be available through message.
 If you want information in Hindi language, then you have to send it by writing EPFOHO UAN HIN. This service to know PF balance is available in English, Punjabi, Marathi, Hindi, Kannada, Telugu, Tamil, Malayalam and Bengali. For PF balance, it is necessary that your UAN, bank account, PAN and Aadhaar (AADHAR) should be linked.
 You can check the balance on your passbook on the website of EPFO. To view the passbook, it is necessary to have a UN number.