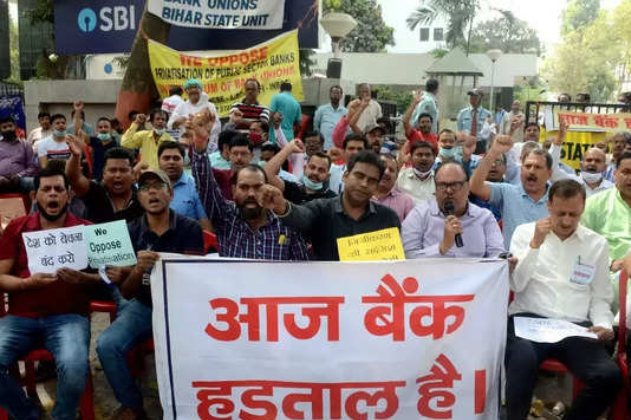 The budget for the year 2023 is going to be presented on February 1 and before that the bank employees have gone on strike and demanded the government to fulfill their demands. On which day the strike will happen and what are the demands, let us know
At the end of this month, due to Bank Strike, the work of your banks may get stuck. In fact, on January 30-31, some banking unions of the country have called for a strike. However, whether this strike has been completely confirmed, a big update has come out regarding this.
What is the update regarding the bank strike? 
The status of the two-day strike announced by the bank unions will be known on January 27. Another round of reconciliation meeting between the bank unions and the management is going to be held on January 27. All India Bank Employees' Association (AIBEA) general secretary C.H. Venkatachalam has told that, "The strike has been called on 30 and 31 January.


In fact, in the conciliation meeting of the Deputy Chief Labor Commissioner in Mumbai on Tuesday, no concrete assurance has come out to resolve the demands of the bank unions. The Indian Banks' Association (IBA), on the other hand, said it is ready to hold discussions with the United Forum of Bank Unions (UFBU) within 15 days.
The strike call just before the budget
According to him, the next round of reconciliation meeting will be held on January 27 and thus the strike call continues. If there is a strike, it will be before the Union Budget to be presented by Finance Minister Nirmala Sitharaman on 1 February. UFBU is a group of several bank unions, who had earlier decided to go on strike for their various demands.
Bank unions have many demands – know about some
Bank unions have several demands including 5-day banking working culture, updation of pension, residual issues, scrapping of National Pension System (NPS), immediate commencement of negotiations on charter of demands for wage revision and adequate recruitment in all cadres. There could be a strike.