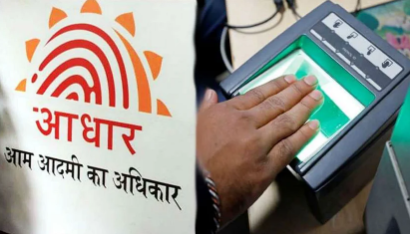 Aadhaar center latest news: Aadhaar card has become one of the mandatory documents in today's date. In a way, it is synonymous with people's identity. This is a very important and sensitive document. Without this, it is not possible to work in government as well as private companies and other places. At the same time, the Unique Identification Authority of India (UIDAI), which provides services related to Aadhaar, has warned the citizens of the country. He has said that a tremendous game of money is going on in the name of making Aadhaar operator. Lest there be any victim of this game.
UIDAI does not reinstate operators
UIDIA has clearly stated in one of its tweets, "Aadhaar operators are appointed registrars, not UIDIA. To become an Aadhaar Center Operator, one has to contact the Registrar of his area. Therefore, if someone promises you that he will take you money and make you an Aadhaar center operator, then call the 1947 number and file a complaint.
Now problems related to Aadhaar will be removed on one phone
Now the problems related to Aadhaar will be resolved on just one phone call. If you want to get any information related to Aadhaar card, then you can call the toll free helpline number 1947. This helpline is available in 12 languages ​​(Hindi, English, Telugu, Kannada, Tamil, Malayalam, Punjabi, Gujarati, Marathi, Oriya, Bengali, Assamese and Urdu).
The helpline number is very easy to remember
It is also very easy to remember the Aadhaar helpline number 1947, because this is the same year when the country became independent. Interactive voice response system (IVRS) support 24 × 7 is available on this helpline. Also, call center representatives are available from 7 am to 11 pm (Monday to Saturday). At the same time, on Sunday, its representatives are present from 8 am to 5 pm.
Careful! UIDAI issued an alert, know whether there will be a big loss
If you have spent more than credit card, then repay debt
LIC launches Ananda-Business App to convert physical formats into digital