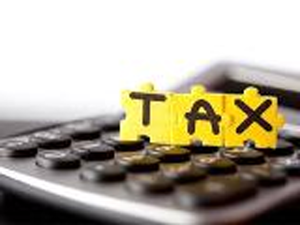 Query: We inherited a non-agricultural plot bought by my grandfather 70 years ago in our ancestral village and sold it recently for Rs 45 lakh. The proceeds were shared among his six grandchildren. What will be the tax implication on us? We are all in the 30% tax bracket.
Rakesh Bhargava Director, Taxmann replies: As you all are the co-owners of this land, the profit arising from its sale will be taxable as capital gains in your hands. If the stamp value of the land is more than 105% of the selling price, the stamp value will be considered as its selling price. The cost of acquisition will be the cost at which your grandfather bought the land or the fair market value of the land as on 1 April 2001, whichever is higher.
The indexed cost of acquisition will be calculated by multiplying the cost of acquisition with 2.80 (cost-inflation index for 2018-19 is 280). The difference between the selling price and the indexed cost of the land's acquisition will be your long-term capital gain. This capital gain will be taxed at a flat rate of 20% in the hands of the recipients. You all can save capital gains tax by investing the gains in a house or by purchasing bonds issued by NHAI or RECL, according to the provisions of Section 54F and Section 54EC.
Query: Will senior citizens earning more than Rs 1 lakh in capital gains have to pay long-term capital gains tax even if their income, including the capital gains, is less than Rs 3 lakh?
Amit Maheshwari Partner, Ashok Maheshwary and Associates replies: The tax exemption on income of up to Rs 3 lakh is available to senior citizens and up to Rs 2.5 lakh to those below 60, irrespective of the type of income. So, if a senior citizen has earned more than Rs 1 lakh in capital gains, she will not have to pay any capital gains tax, if the total income is less than the exemption limit of Rs 3 lakh.