Disney+ Hotstar is one of the premium OTT services in India. It was famous for broadcasting the matches of the Indian Premier League. However, it has lost the rights of the same, but that does not make this OTT giant a bad deal at all. Cause many sporting events, including the World Cup 2022, will be broadcasted this year in October on this OTT platform. Besides that, it has a great library of movies and shows you will enjoy watching.
Disney+ Hotstar is a popular choice for Indian mothers who are mostly left alone at home with nothing to do in the afternoon. It has many great serials from the top TV channels in India that are regularly updated. For the younger generation, it packs the content of Marvel and Disney, making it a perfect choice for both age groups.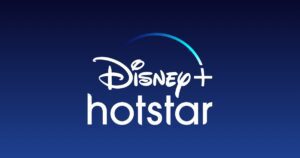 Hotstar or Amazon Prime or Netflix, which is the best OTT platform? This question is always asked by those who are looking to get a subscription to one of these OTT platforms. Amazon Prime and Netflix have their perks but simply can't compete with the alluring prices that Disney+ Hotstar offers.
Here are all the subscription plans of Hotstar in 2022:
Disney+ Hotstar Super subscription package is an annual plan that lets the users watch content in Full HD quality from two devices at the same time. It costs ₹899 per year.
The second annual subscription package by Disney+ Hotstar is termed premium. It offers 4k HD video quality for streaming content. The subscribers can watch from four different devices at the same time. This plan costs ₹1499/year.
Lastly, the sole monthly plan that Disney+ Hotstar offers is a mini version of the premium package with all the same benefits. It costs ₹299/month.
Also Read: Is Rajkummar Rao the most underrated Bollywood actor?