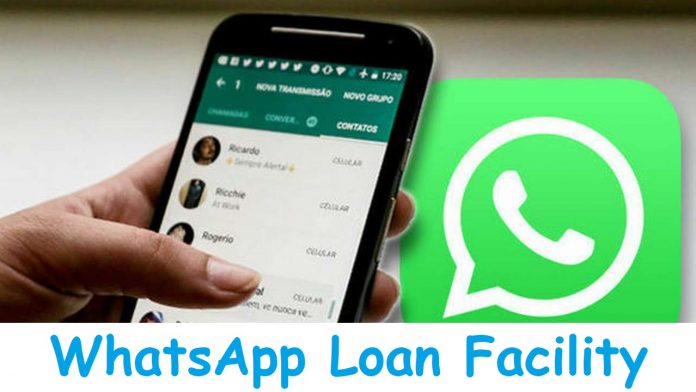 Small business loan: Non-Banking Financial Company (NBFC) IIFL Finance has launched the facility of Instant Business Loan on WhatsApp.
New Delhi: Small business loan: People's jobs have been lost during the Corona period. Many people have also lost in business. If you also want to start a small business, then you can get instant loan up to Rs 10 lakh through WhatsApp.
Actually, non-banking financial company (NBFC) IIFL Finance has launched the facility of instant business loan on WhatsApp. Under this, users can take a loan of up to Rs 10 lakh through minimum documents. Not only this, the company claims that approval will be available for this loan in 5 minutes.
How to apply for loan
If you also want to take advantage of this scheme, then tell you what is the process to apply for it? IIFL Finance said, 'This is an easy loan facility for WhatsApp users in India. With its help, you can take a loan in 10 minutes. With the help of AI-bot, the user's input will be matched with the loan offer. After this, users can apply through KYC, bank account verification and mandate setup.
According to the information given by the company, 'To get loan from IIFL Finance through WhatsApp, the user has to send 'Hi' to the number 9019702184. After that the user will have to give basic information. After this, KYC has to be completed and then bank transfer details will have to be verified. Then after registering and you will get the funds in your account immediately.
All formalities will be completed on WhatsApp
According to Sanjeev Srivastava, Chief Risk Officer, IIFL Finance, "Setu is our technology service provider. With its help, from chatting for the loan to applying and disbursal is very easy. Small businessmen can get funds by completing all the formalities through WhatsApp conversation. Conversation on WhatsApp is easy, secure and end-to-end secure.
One of the leading NBFCs in the country
It is worth mentioning that IIFL Finance Limited is the country's leading NBFC working in a non-banking retail sector. It offers business loans as well as mortgage loans to its customers through its IIFL Home Finance and Samasta Microfinance Limited. Its loan portfolio includes home loans, gold loans, business loans, microfinance, capital market finance and developer and construction finance products.