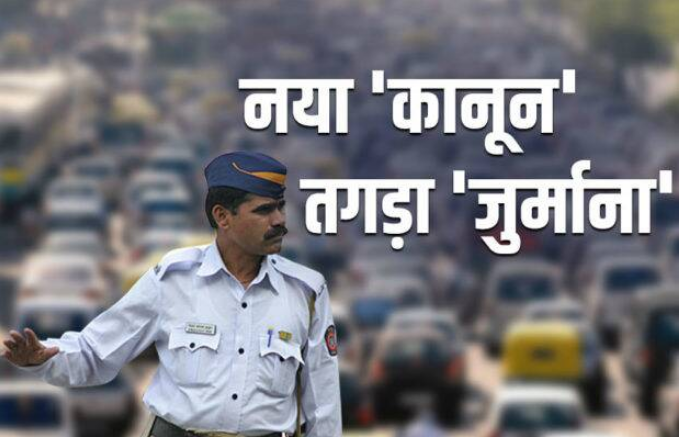 Traffic Police increased vigilance in Delhi NCR after frequent cases of minors driving, now checking is being done in colonies and its surrounding areas as well.
New Delhi. These days the traffic police and especially the traffic police in Delhi NCR are showing strictness regarding the traffic rules. In such a situation, if you have a non-geared vehicle or motorcycle at home and your children drive them around the house, then be careful. The traffic police is now also keeping an eye on such areas where there is not much crowd and people give their children to drive scooters and motorcycles. If by doing this your children get caught by the traffic police, then there can be a lot of trouble for you.
If found doing this, the registration of your vehicle will be canceled, there will be a challan of 25 thousand, as well as there can be a jail term of 3 years. Not only this, a case can also be registered against a minor driving a vehicle under the Juvenile Act.
Why the police became alert
On common roads or those roads where there is more traffic and traffic police are deployed to control them, there are very few cases of minors driving on those roads. But the police were continuously receiving complaints that minor children are driving two wheelers and four wheelers in the streets of the colony and the surrounding areas, many times they are also becoming the cause of accidents. After receiving continuous complaints, the police have now started checking in the streets of Delhi NCR as well and action is being taken by arresting such minors.

Invoices being cut in large numbers
The traffic police in Delhi is continuously issuing challans to a large number of people. In this, the maximum number is related to not wearing rear seat belt, not having PUC certificate, driving by minors and driving on the wrong side. According to the police, in order to eliminate the frequent traffic violations and the problems caused by them, the police have now increased vigilance and challans are being issued to the people.
Check challan online
Now the driver can check online whether the vehicle has been challaned or not. For this, they have to login at https://echallan.parivahan.gov.in. Here by entering their vehicle number or RC number, they can check their challan and pay the fine online itself. However, in cases where there are provisions of punishment, the related RTO and court procedure will have to be followed.