New Delhi, Agencies. Stunned on your promise …… The notion that has been formed in the minds of the people regarding government work has once again been strengthened. People believe that what the government says, the work is not done as fast as it says, all these claims do not prove to be true. It happened that the railway had announced to run the train from 1 June. A list of 200 trains was released by the Ministry of Railways on Wednesday night. This included the number and names of trains with the station. 




The ministry was told that ticket booking will start from 10 am on Thursday, May 21, but only a few trains were seen on the IRCTC website. When people sat for booking tickets from 10 am, they could not see the train for the route traveling for a long time. Many people were upset about this. The anger of the people was further fueled when IRCTC's Twitter handle was tweeted by the Railways that there is no problem in the website and ticket booking continues without any hindrance. The passengers said the response to IRCTC's tweet about this was very bad. However, according to the data provided by PTI till the time of writing the news, within 10 am to 2 hours, 1,49,025 tickets for 73 special passenger trains were booked. 
Also Read: 5 people found in special Rajdhani Express corona infected, commuters and commotion in railway
When we logged ourselves in IRCTC and wanted to get proof of this, we also showed the same to whom the passengers were continuously complaining. We found a train from Dibrugarh to New Delhi on the date of June 4, but we found the same train running a few days before today as a special. After this we went in response to IRCTC's tweet where many people complained about not seeing the train on the website.




After that we saw a train from New Delhi to Gorakhpur, in which we once again saw a special train. The list of both these trains was released yesterday by the news agency ANI. These trains were also included in the list of 200. Apart from this, we also discovered many route trains which were announced, but that too could not be seen.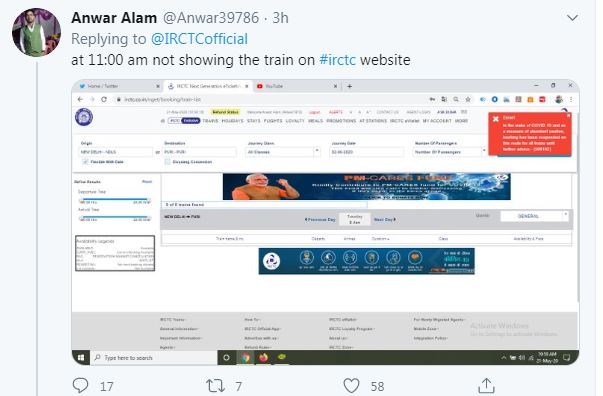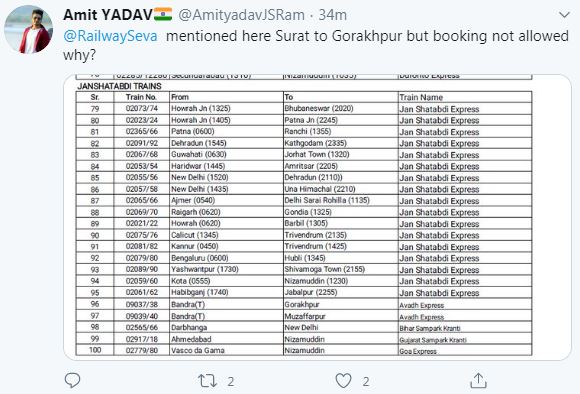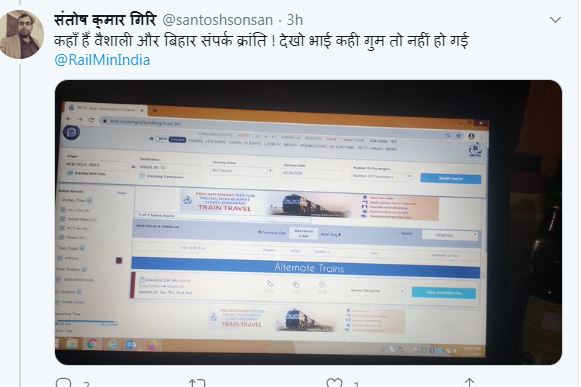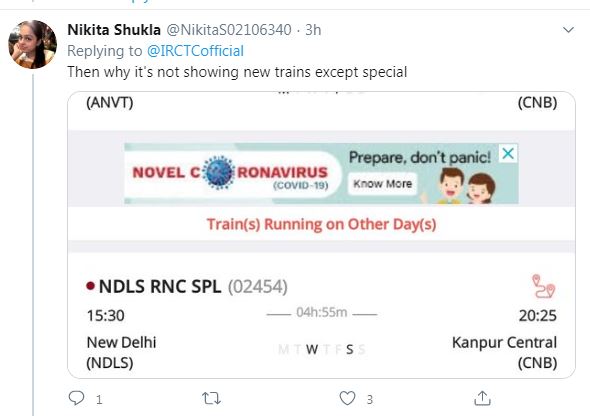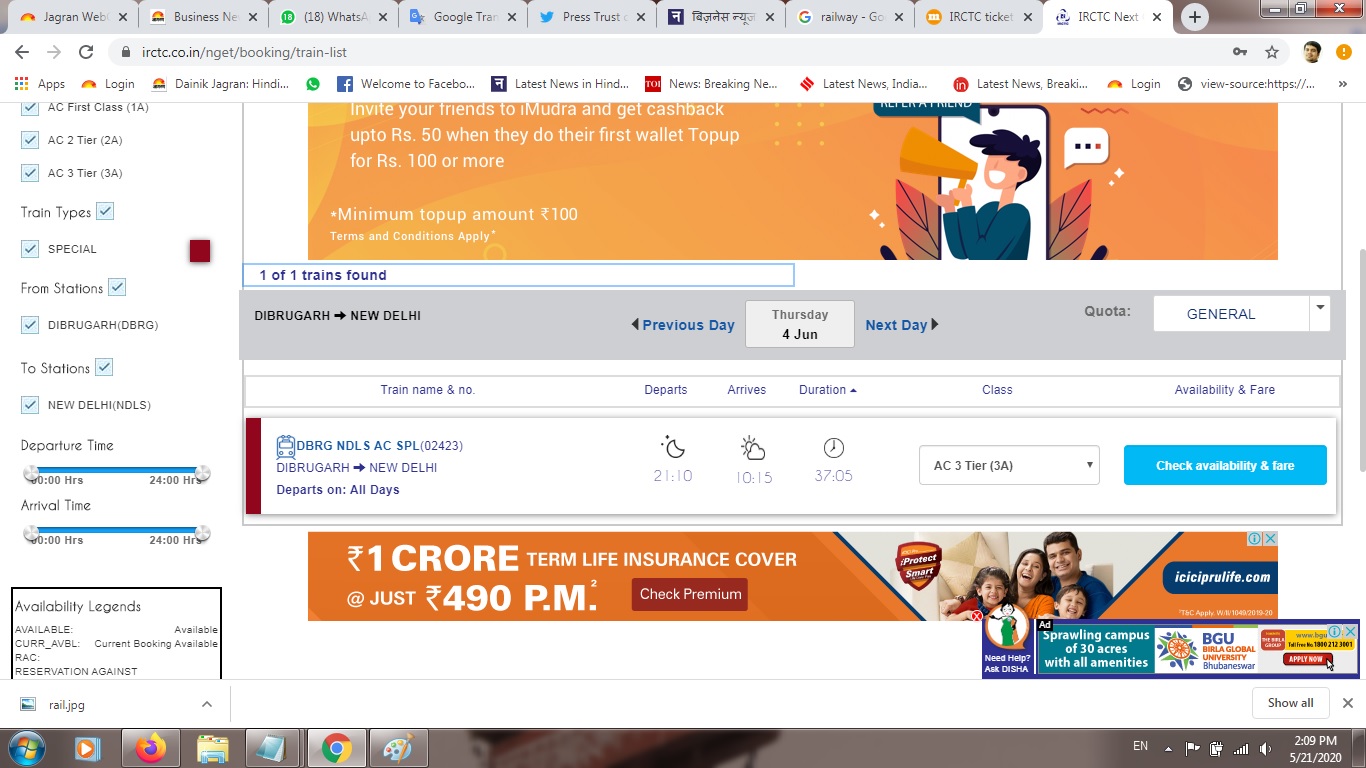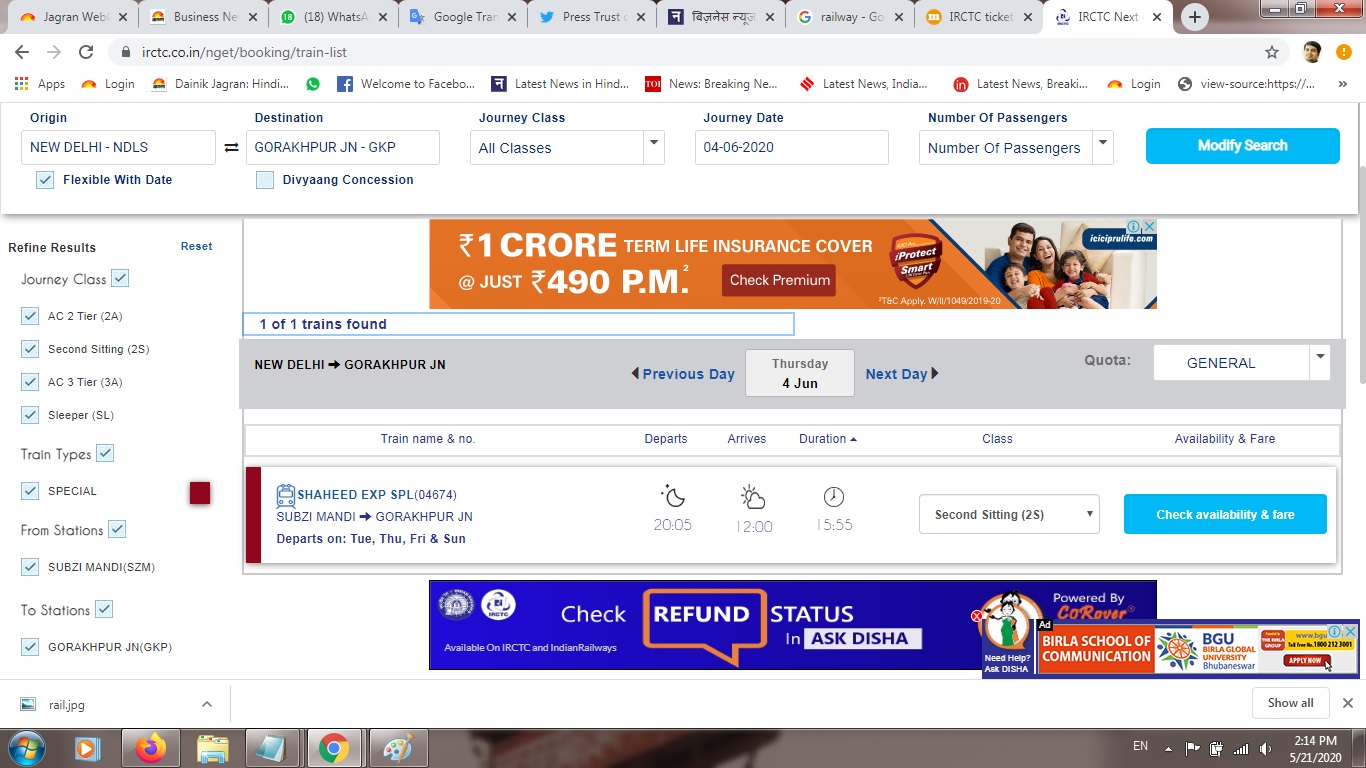 According to PTI, Railway Minister Piyush Goyal said that Railways will announce the operation of more trains very soon, adding that it is time to take India to normalcy. According to the tweet of the news agency, Goyal said that it is being considered to resume booking at the ticket counters of stations in the next 2-3 days. He said that we are preparing a protocol for this.
The Railway Minister said that booking of railway tickets will start from Friday at about 1.7 lakh common service centers across the country. He said that till now we have been able to run only 27 trains in West Bengal.