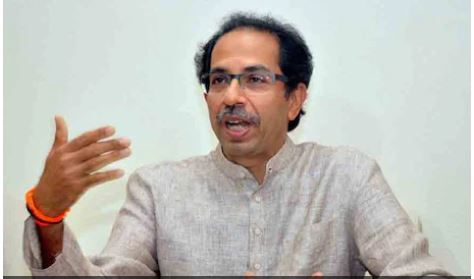 Lockdown In Maharashtra: Vijay Vadettivar, a minister in the state government, has advised the government that a further 15 days of lockdown should be imposed.

Mumbai. Lockdown in Maharashtra can take up to 15 more days. Restrictions like lockdown can be enforced from May 1 to May 15 in the state. Let us tell that even after applying the mini lockdown, the transition in the state has not stopped. In such a situation, the government can take a more strict stand now. The upcoming lockdown may be decided in the cabinet meeting to be chaired by CM Uddhav Thackeray.
Vijay Vadettivar, a minister in the state government, has advised the government that a further 15-day lockdown should be imposed. According to the minister, the corona infection has not stopped in the state, so the lockdown deadline needs to be extended. He said that the arrival of cases has been done in Mumbai but new cases are still being found faster than the rest of the state.
According to a media report, a senior state official said that restrictions and cases are being reviewed by the government. At present, the pace of cases has not decreased significantly. In such a situation, restrictions cannot be eliminated at once. The official said that till 35 to 40 thousand daily cases do not fall, the restrictions will not be relaxed. Another official said that the vaccination campaign will also be expedited during the lockdown. 66,358 new patients of corona virus in Maharashtra, 895 died
On Tuesday, 66,358 new coronary virus patients were confirmed and 895 deaths were reported in Maharashtra. The state Health Department said that the total cases in Maharashtra has increased to 44,10,085 whereas 66,179 patients have died due to the virus so far.
There were 3,999 new cases of infection in Mumbai and 59 infected people died. After this, the total cases in the metropolis have increased to 6,35,483 while the death toll has increased to 12,920. A health official said that in Maharashtra, 67,752 patients were discharged from hospitals after which the number of patients who got infection-free increased to 36,69,548.

Of the 895 deaths, 392 deaths occurred during the last 48 hours while 179 occurred last week, the official said. The remaining 324 deaths occurred in the period preceding last week. These figures have now been added. The official said that 6,72,434 patients are undergoing treatment for infection in Maharashtra.