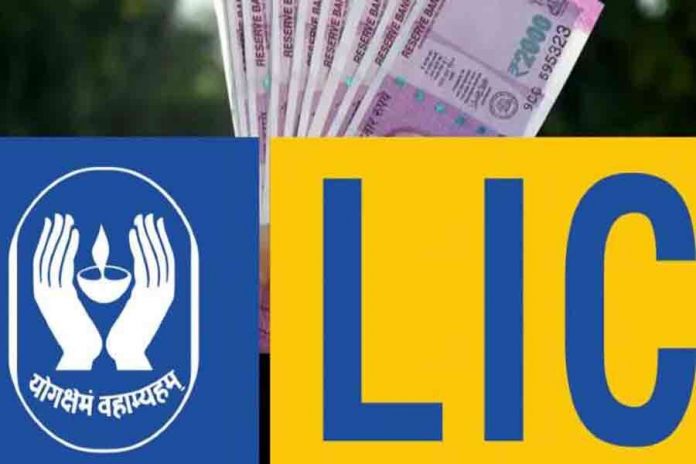 LIC often comes out with special plans for the safety of its customers. In LIC Jeevan Labh plan, you can make a corpus of Rs.17 lakh by investing Rs.8 233 per day. That is, you can become a millionaire in a few years. 
LIC prepares plans keeping in mind every category. Let us tell you, the name of this plan is Life Benefit (936). This is a non-linked policy. Therefore, this plan has nothing to do with the stock market. This is a limited premium plan. The company has made this plan for children's marriage, education and purchase of property.
Policy Features
LIC's Jeevan Labh policy offers both benefits and protection. People between the age group of 8 to 59 years can take this policy. The term of the policy can be taken from 16 to 25 years. A minimum sum assured of Rs 2 lakh can be taken in this policy. There is no maximum limit. Loan facility is also available for paying 3 years premium. The nominee gets the benefit of tax deduction on premium and Sum Assured and Bonus on the death of the policyholder.
If the policyholder dies
If the policyholder dies during the policy term and all premiums till death are paid, his nominee will be paid as Death Benefit, Simple Reversionary Bonus and Final Additional Bonus (if any). This means that the nominee will receive an additional sum assured.
How to get 17 lakhs?
Let us tell you that if a person chooses a 16-year term plan and 10 lakh sum assured at the age of 23, then he will have to pay Rs 233 per month i.e. around Rs 8 per day for 10 years. Thus he has to pay a total of Rs 855107. This amount will be paid on maturity i.e. at the age of 39 years, which will become Rs 17,13,000.
If you want to invest in the policy, then you can go to your nearest LIC and get information related to the plan.