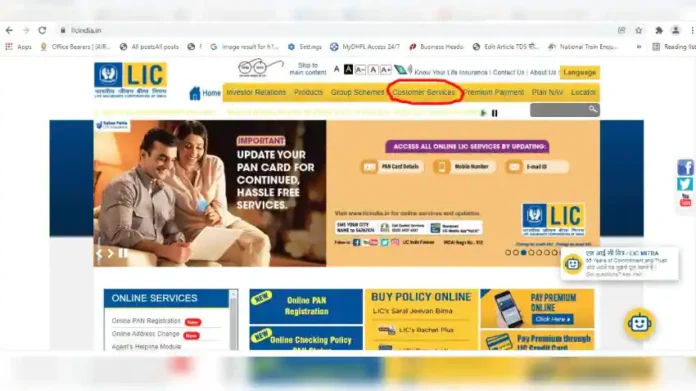 There are lakhs of LIC customers across the country. Now it has become easy for LIC customers to get information related to the policy. You can also get your policy information on mobile phone sitting at home. You will receive these notifications as notification alerts.
After taking a policy, you will no longer have to worry about getting information about it. LIC has now made arrangements for its customers to send the necessary information on the mobile itself. For this, only your mobile number is required to be linked with the company and policy. Updating your mobile number is very easy. Let us know through which easy steps you can update your mobile number.
Follow these steps to update the number
1. Visit LIC's website www.licindia.in.
2. As soon as the website opens, the option of 'Customer Services' will appear. Click on it and come to the bottom of the page.
3. Click on the link 'Update your contact details online' from the list.
4. The page will open in a new window, enter your details there.
5. After entering everything, click on the submit button.
6. Now enter your policy number.
7. After this click on 'Validate Policy Details' with which your details will be updated by linking with the policy.
Check LIC policy status like this sitting at home
1. Visit LIC's website https://www.licindia.in/.
2. Register here by entering your name, policy number etc.
3. You can check the status of the policy online at any time as soon as the registration is done.
Information can also be taken by call
1.You can also get information by calling on the number 022-68276827.
2. Send a message by writing LICHELP <policy number> to the number 9222492224, there will be no charge for sending this message.
Once your number is registered on the online portal, you can easily pay your policy from the comfort of your home.