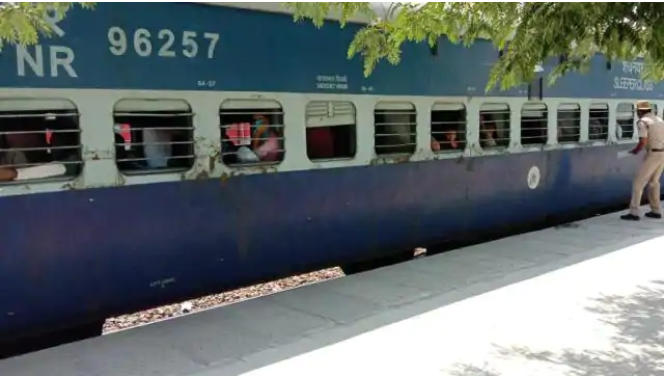 Indian Railways: In view of the convenience of the passengers, the North Western Railway has decided to operate a reserve special train between Delhi and Gujarat. With the operation of this train, passengers will get great convenience for special cities of Delhi, Rajasthan and Gujarat. These trains will run in Okha-Delhi Sarai Rohilla-Okha Weekly Special reserved category.


According to Captain Shashi Kiran, Chief Public Relations Officer of North Western Railway, Train No. 09523, Okha-Delhi Sarai Rohilla Weekly Special train service from 11.01.22 to 22.02.22 (07 trips) will leave Okha at 10.00 hrs on every Tuesday and 10.10 on Wednesdays. Will reach Delhi Sarai Rohilla at noon.
Similarly, Train No. 09524, Delhi Sarai Rohilla – Okha Weekly Special train service from 12.01.22 to 23.02.22 (07 trips) will leave Delhi Sarai Rohilla at 13.20 hrs on every Wednesday and will reach Okha at 13.50 hrs on Thursday.


Enroute this train service stops at Dwarka, Khambhalia, Jamnagar, Hapa, Rajkot, Surendranagar, Viramgam, Mehsana, Unjha, Sidhpur, Palanpur, Abu Road, Falna, Marwar, Beawar, Ajmer, Jaipur, Gandhinagar, Jaipur, Bandikui, Alwar and Rewari stations. will do