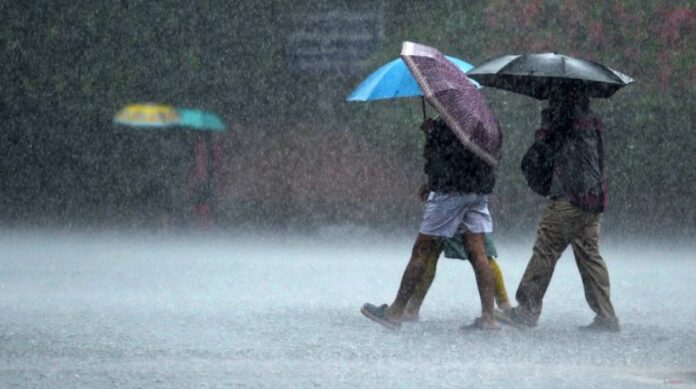 Haryana Weather Update: According to the information of the Meteorological Department, the weather is expected to remain like this for 2 to 3 days. On the other hand, after March 21, the weather will change again and severe heat is expected. Let us know the latest updates about the weather.


Haryana was experiencing severe heat wave continuously for the last several days. The temperature was rising continuously and people were suffering from the heat. But on Saturday the weather took a sudden turn.
The weather changed in such a way that it started raining heavily in Haryana, Delhi-NCR since Saturday morning and people's weekend became pleasant. Those who had to go to office showed up with umbrellas and those who had leave stayed at home and enjoyed the rain.
Last days there was severe heat in many districts of Haryana. The temperature was recorded up to 30 degrees. In the month of March, this much heat was rarely seen before. But now people have got relief from the heat due to the rains.

According to the forecast of the Meteorological Department, there was a possibility of light rain from March 15 to March 20. It rained heavily in Karnal on Saturday. It rained for 1.30 to 2 hours. There was hailstorm at some places in Karnal. Drizzle occurred in many districts of the state.
Rain alert issued
Farmers are expected to suffer a lot due to this rain and hailstorm. The Meteorological Department has issued an alert for wind blowing at a speed of 30-40 km and rain in different areas during the next 2 or 3 hours in 7 districts in the bulletin issued at quarter to 10 o'clock.
The night temperature has dropped by an average of 0.5 degree. For the time being, where this rain brought respite from the heat, this rain has come as a period for the farmers.