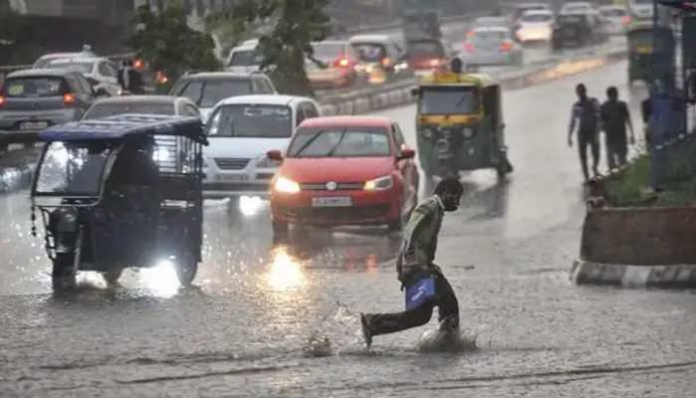 Weather Update of 16 March 2023: If you are thinking of going out somewhere, then first you must know the latest update of the Meteorological Department. The Meteorological Department has issued an alert for rain for 4 days. The effect of this rain will also be on the rising heat.
Delhi NCR Weather Update of 16 March 2023: The people of Delhi-NCR who are facing sudden increase in heat can get relief soon. Pre-monsoon rains may occur soon in the region. Due to this, the maximum temperature will also drop by 2-3 degree Celsius and it will reach 31-32 degree Celsius. The night temperature will also decrease and it will come down to 18 degrees. Due to this people will feel slight cold.
According to the forecast of the Meteorological Department, a new Western Disturbance has become active in the Western Himalayas. Due to its effect, light clouds have started over Delhi NCR. Intermittent rains (Delhi-NCR Rain) are expected in the region from March 17 to 20. This will be the first pre-monsoon rain this year. This rain can last for 3-4 days. During this, there will be light rain and there may be hailstorm at some places.

Thunderstorms also occurred in these states
According to private weather agency Skymet, light to moderate rain may occur at one or two places in Assam, Meghalaya, Arunachal Pradesh and Nagaland during the next 24 hours. Light to moderate rain with one or two intense thunderstorms very likely over West and South Rajasthan, Gujarat, West parts of Maharashtra, Madhya Pradesh and Karnataka.
Heavy rain warning here
Rains will start in parts of Karnataka, Kerala, Andhra Pradesh, Odisha, West Bengal, Bihar, Jharkhand, East Madhya Pradesh, Uttar Pradesh, Delhi, Punjab and Haryana from March 17 (Weather Update). Heavy rains may occur in Telangana, Marathwada, Uttar Pradesh. Moderate to heavy rains may occur over interior parts of Karnataka and parts of South Chhattisgarh on March 17 and 18.