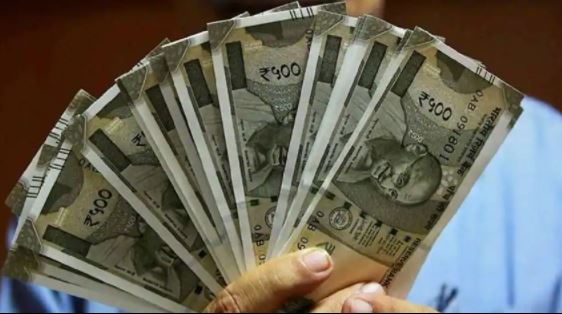 The Central Government had stopped the increase of Dearness Allowance (DA Hike) of Government employees from May 2020 due to Corona virus epidemic. After this, an increase in DA was announced in July 2021. Now again there is an expectation of 3 percent increase in DA.
New Delhi. After the increase in Dearness Allowance (DA), Dearness Relief (DR) and Rent Allowance (HRA), the Narendra Modi government at the Center can now give gifts to government employees again before Diwali i.e. in October 2021. In July, the Center had increased dearness allowance from 17 per cent to 28 per cent and house rent allowance from 24 per cent to 27 per cent. Now dearness allowance of central employees will again increase by 3 percent. This will increase it to 31 percent. Let us inform that the Center had stopped the increase of Dearness Allowance (DA Hike) in May 2020 due to Corona virus epidemic.
Employees are demanding DA arrears
Central employees are demanding DA arrears since the increase in dearness allowance. A meeting was held on 26-27 June 2021 between the National Council of JCM (NCJCM), Department of Personnel and Training (DoPT) and the Finance Ministry. However, no official statement has been made on this yet.
The Center had stopped the dearness allowance of employees being given at the rate of 17 percent for about one and a half years during the Corona epidemic. According to experts, the DA arrears of Level-1 personnel is made between Rs 11,880 to Rs 37,554. At the same time, Level-14 (pay-scale) employees will get DA from Rs 1,44,200 to Rs 2,18,200.
The effect of inflation is less than DA
The total dearness allowance has increased by 11 percent as compared to last year. The government has reduced it to 28 percent from July 2021. Now if it increases by 3 per cent in June 2021, then dearness allowance will reach 31 per cent after that. In other words, if the basic salary of an employee is Rs 50,000, then he will get Rs 15,500 as DA.

At the same time, on the lines of the Center, the states have also decided to increase the DA. These include Uttar Pradesh, Jammu and Kashmir, Jharkhand, Haryana, Karnataka, Rajasthan and Assam. DA is a fixed part of the basic salary of the employee. To reduce the effect of inflation in the country, the government gives dearness allowance to its employees, which is increased from time to time.