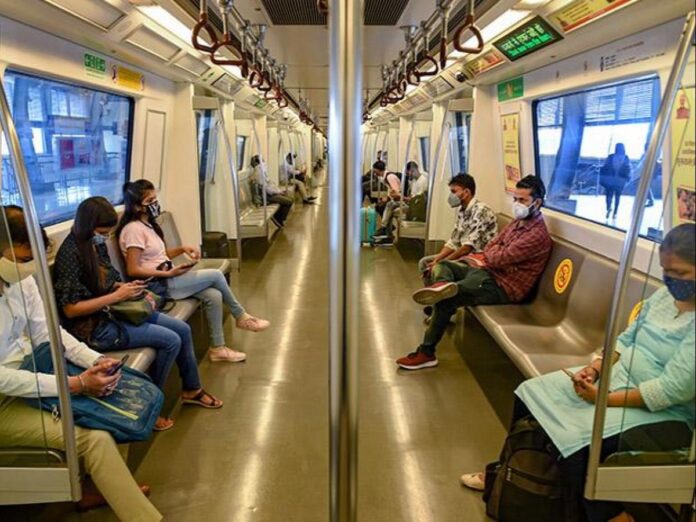 Latest Delhi Metro Advisory: If you use Delhi Metro to travel on business, then you need to leave home a little earlier on Tuesday. Due to the speed trial of DMRC, the train service will be disrupted for one hour on 22 November.
Delhi Metro Advisory: There is big news for the passengers who use Delhi Metro daily to commute to their work. On Tuesday, they should leave home a little before the time to go to work, otherwise they may be late. Actually Delhi Metro is going to do maintenance work on Tuesday i.e. 22 November to improve its quality operation and speed. Due to this, passengers will not be able to get metro service for one hour on the gray line route.
Metro will not be available on Tuesday from 12.30 to 1.30
According to the statement issued by DMRC, Delhi Metro is working on speed trials on the 'Grey Line' route and to improve the quality of its operation. For this, work will be done on the metro line between Dwarka to Dhansa bus stand on Tuesday, due to which the metro rail will not run on this route from 12.30 pm to 1.30 pm on 22 November. Delhi Metro has appealed to the people to plan their journey on the Gray Line route keeping this advisory in mind.

To undertake speed trials on Dwarka–Dhansa Bus Stand section (Grey Line) for enhancement of speed & overall improvement in quality of train operations, services will not be available b/w Dwarka & Dhansa Bus Stand for 1 hour i.e, from 12:30 pm to 01:30 pm on 22.11.2022 (Tuesday).

— Delhi Metro Rail Corporation I कृपया मास्क पहनें😷 (@OfficialDMRC) November 21, 2022
The metro line is about five and a quarter kilometers
Let us tell that the length of Delhi Metro 'Grey Line' is five and a half kilometers. It connects Dwarka to Dhansa bus stand in West Delhi. The stations of Dwarka, Nangli, Najafgarh and Dhansa bus stand come in this metro line. The only interchange station on this line is at Dwarka only. From there you can come to Noida or East Delhi by taking the Blue Line Metro. Rest of the places, you cannot catch any other metro on this line.
Delhi Metro is engaged in increasing facilities
The movement of people on this gray line is still very less. Therefore, currently platform screen doors have not been installed at the stations of this route. Metro Rail was started on this gray line route on 4 October 2019 on the Dwarka to Najafgarh route. While the section from Najafgarh to Dhansa bus stand station was commissioned on 18 September 2021. Now DMRC is running a campaign to expand its facilities and ridership on this line.