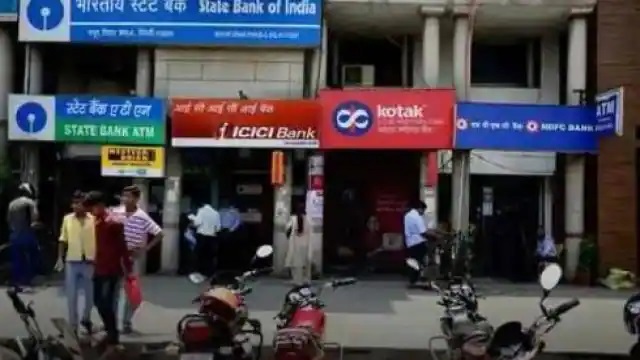 Credit Card Late Fees News: If you do not take care about the late fees of the credit cards of banks, then a large amount may have to be paid in the form of late fees. Here you can get information about the late fees of some credit cards.


Credit Card Late Fees: If there is a delay in the payment of credit card bill, then the bank or card provider company charges you late fees. Recently ICICI Bank has changed the fee for late payment of its credit card. Apart from credit cards, late fees for other financial facilities have also been increased.
ICICI Bank has made a slight increase in the charges for other facilities including credit cards. This change will be applicable from 10 February 2022. The bank has officially announced this.
ICICI Bank credit card late fee will increase
ICICI Bank has said that if the total outstanding on its credit card is less than Rs 100, then late fee will not be charged on it. Arrears between Rs 100 and Rs 500 will attract a late fee of Rs 100. A late fee of Rs 500 will have to be paid on the balance of Rs 501 to Rs 5000. If there is a late payment of up to Rs 10,000 on ICICI Bank credit card, then there will be a late fee of Rs 750 on it and Rs 900 late fee for the balance up to Rs 25,000. Apart from this, the bank has announced that for the outstanding bill of 50,000 or more, the bank will charge Rs 1200 as late charge.
Which card did not change late fee

ICICI Bank has said that the late fee on all other credit cards except Emerald Credit Card has been increased.
Know Other Charges of ICICI Bank
ICICI Bank has decided to charge a transaction fee of 2.50 per cent on all cards for all cash advances subject to a minimum of Rs 500. In case of failure of check and auto-debit payment, ICICI Bank has decided to levy a charge of 2 per cent of the total dues or a minimum of Rs 500.
Here you can know that apart from ICICI Bank, other banks are charging late fees on non-payment or late payment of credit cards.
HDFC Bank is levying a charge of Rs 1,300 on credit card late dues of more than Rs 50,000.
SBI Card is also levying a charge of Rs 1,300 on outstanding balances above Rs 50,000.
Axis Bank is charging Rs 1000 late fee for late payment above Rs 50,000