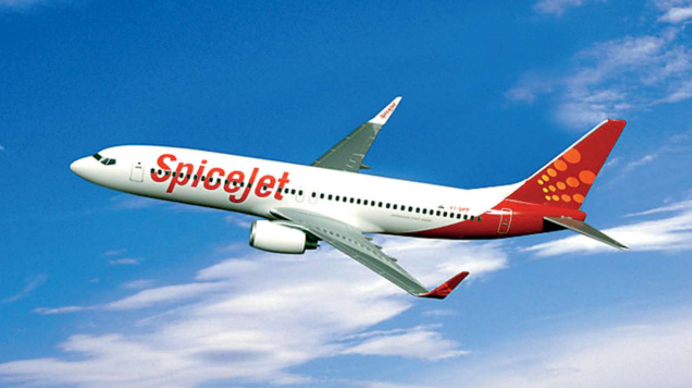 Passengers traveling by SpiceJet can book cabs during the flight through the airline's in-flight entertainment platform SpiceScreen Sewa.
New Delhi. There is good news for the passengers traveling by domestic airline company SpiceJet. Actually, recently the company has started the facility of Mid-Air Cab Booking. According to the company, now passengers can book cabs during the flight itself through SpiceScreen service, the airline's in-flight entertainment platform.
The company has tweeted that it has started a new service for booking mid-air cabs for its passengers. Are you tired of booking cabs now, then we are giving you a solution. If you are traveling with SpiceJet, a cab will be waiting for you when you exit the airport. For this,   you can book a cab on http://spicejet.com or by visiting SpiceJet's app.
Tired of cab bookings always cancelling on you?😪
We have a solution for that. Have your cab ready upon arrival with Mid-Air Cab bookings with #SpiceJet! 😍🤩

Book on https://t.co/PykmFjYcix or download the app now. ✈️ pic.twitter.com/u9MnErPdXf

— SpiceJet (@flyspicejet) October 14, 2021
This service is available in select cities only. In the first phase, this new service was available for passengers arriving at Delhi Airport. The airline will further expand this service to airports in several major cities including Mumbai, Bangalore, Hyderabad, Goa, Chennai, Kolkata, Ahmedabad and Pune in a phased manner.
To book a cab,
first you need to connect SpiceScreen to your mobile device. After that go to the home page and click on the Cab section. After that enter your mobile number and confirm the cab booking.