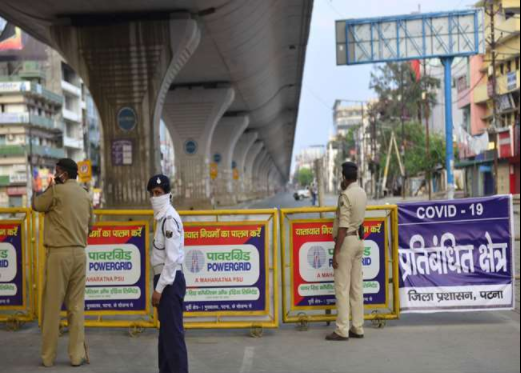 Coronavirus Update: Have you seen any such message, in which it is being said that lockdown is being imposed in the country and all train services will be suspended till Diwali. If yes, then let us tell you that this claim is completely fake and false.
Fake News Alert: There is a nationwide lockdown once again and all train services will remain suspended till Diwali. Have you seen any such message? If yes, then it is very important for you to confirm this news. Actually, a message is going viral in which it is told that in view of the third wave of corona virus, lockdown is being imposed once again in the country. PIB Fact Check has given this information.
What is the truth of the claim?
PIB Fact Check said on this news on its Twitter handle that it is being claimed that due to the increase in the number of corona virus infections, a nationwide lockdown will be imposed from tomorrow morning. Apart from this, all train services will also remain closed across the country till Diwali. He told that both these claims are completely fake and false. And the central government has not made any such announcement.
दावा: #कोरोनावायरस संक्रमितों की संख्या बढ़ने से कल सुबह से देशभर में लॉकडाउन लगाया जाएगा और दिवाली तक देश में सभी ट्रेन सेवाएं बंद रहेंगी।#PIBFactCheck

▶️ये दावे #फ़र्ज़ी हैं।

▶️केंद्र सरकार द्वारा ऐसी कोई घोषणा नहीं की गई है। pic.twitter.com/qN17v0MSbz

— PIB Fact Check (@PIBFactCheck) October 11, 2021
PIB shared screenshot
PIB Fact Check has also shared a screenshot of this message in its tweet. It is visible in this that the Government of India has not made any announcement regarding the nationwide lockdown and closure of train services. A screenshot of a channel is also visible below it, in which it is written, 'Third wave dangerous, lockdown from tomorrow morning. Seven lakh corona infected a day. In the breaking news below, it is written that all train services in the country are closed till Diwali. And the red color mark of fake has been put on it.
If you have also received such a WhatsApp message, then be alerted, it is completely fake. Don't believe it at all. And also do not forward it to any other person. Nowadays the trend of such fake messages has increased a lot. And it is very important to be careful with them.
PIB denies wrong information on government schemes 
Let us tell you that PIB Fact Check refutes false information on government policies or schemes. If you suspect any government related news to be fake, then you can inform PIB Fact Check about it. For this you can send 918799711259 to this mobile number or socialmedia@pib.gov.in email id.