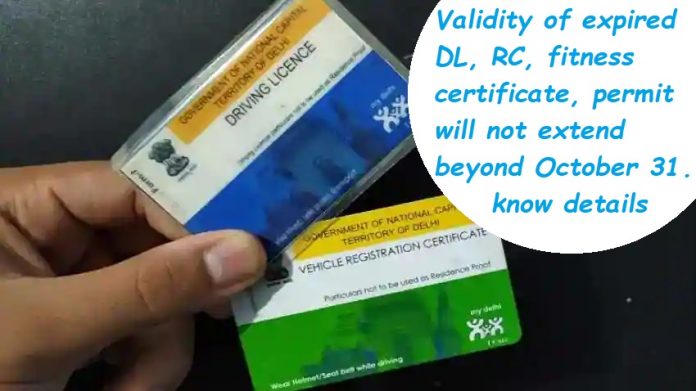 The Ministry of Road Transport on Thursday informed that the validity of expired vehicle and driver-related documents such as driving license (DL), registration certificate (RC), permit and fitness certificate will not have any further extension beyond October 31.
The extension of validity is currently applicable for documents whose expiry date was from February 1 last year. "It is clarified that this is the last such extension and no further extension will be given by the Central Government in this regard," the ministry said. Notwithstanding the States or Union Territories notifying such extension for any other period, people with expired documents may face action if caught outside that particular State/UT, as there is no such extension across the country. Central notification is not applicable.
Validity has increased 8 times
The Central Government had extended all documents related to vehicles till 30 March 2020, 9 June 2020, 24 August 2020, 27 December 2020, 26 March 2021, 17 June 2021, 30 September 2021 and 31 October 2021. The central government had increased the validity of documents related to the vehicle such as fitness, all types of permits, driving license, registration or any other document 8 times.
Delhi government has given relief
The Delhi government has increased the validity till the end of November, but if a vehicle with Delhi registration is caught in another state with expired documents, then action will be taken against it. The Ministry has advised the States and Union Territories to complete this work in a mission mode. The states have been asked to employ as many people as possible to renew and re-issue various documents related to fitness, permits, RC and DL of vehicles.