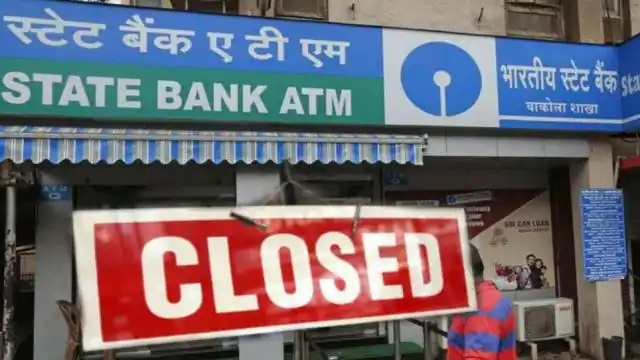 Bank Holidays in December 2021: After a few days, the last month of the year will start in December. There are many holidays in the banks in the month of December, out of which 4 holidays are on Sundays.
The festival of Christmas also comes in the month of December, whose holiday is celebrated in almost all the banks of the country. In the month of December of 2021, there is a 16-day holiday for banks due to different reasons. However, banks are not going to remain closed for 16 days everywhere. Due to some holidays being local, banks will be closed on that day only at the particular location.
According to the RBI guidelines, banks are closed on the second and fourth Saturdays of the month apart from Sundays. Below are the bank holidays in the month of December. Along with this, it has also been told that on which day banks will be closed in which state and where will they remain open. On the basis of this, you should settle the work related to your bank so that there is no problem and there is no interruption in any work.
Bank holidays in December 2021
December 3 – Fest of St. Francis Xavier (Kanakadasa Jayanthi/Feast of St. Francis Xavier) (Banks closed in Panaji)
5 December – Sunday (weekly holiday)
11 December – Saturday (Second Saturday of the month)
12 December – Sunday (weekly holiday)
18 December – Death Anniversary of You So So Tham (Banks closed in Shillong)
19 December – Sunday (weekly holiday)
24 December  – Christmas Festival (banks closed in Aizawl)
25 December – Christmas (banks closed at all places except Bengaluru and Bhubaneswar) Saturday, (fourth Saturday of the month)
26 December – Sunday (weekly holiday)
27 December – Christmas celebration (banks closed in Aizawl)
30 December – Yu Kiang Nangbah (banks closed in Shillong)
31st December – New Years Evening (Banks closed in Aizawl)