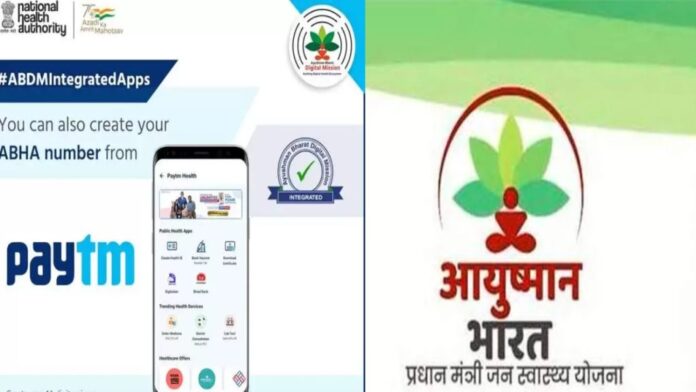 New Delhi: Now the benefits of Ayushman Bharat scheme run by the government will also be available on Paytm App (Paytm). Actually Paytm has partnered with the government scheme Ayushman Bharat. Ayushman Bharat Scheme has been added on Paytm App (Paytm). You will be able to take advantage of the facilities of Ayushman through the Paytm App.
Let us tell you that now you will be able to create ABHA number (Ayushman Bharat Health Account) or Health ID of National Health Authority through this app. Let us know about this in detail.
Benefits of Ayushman Bharat Scheme will be available on Paytm:
You can generate your ABHA number from your Paytm App. Open your Paytm app and search for #ABHA. After partnering with NHA, Paytm has become the largest consumer platform that will work on both Android and iOS and will allow its users to create an ABHA number.
At the same time, Paytm is also assisting in the registration of booster doses for all with its vaccine finder as per government regulations. Apart from this, vaccinated people can easily download the vaccination certificate from the app in few seconds through Paytm. Users can also collect vaccination certificates for international travel on the app if they have to travel outside the country.

Benefits of Ayushman Bharat Scheme:
More than 10 crore families will be covered under this scheme.
Under the Pradhan Mantri Ayushman Yojana, poor families are given health insurance up to Rs 5 lakh.
You do not need to spend any money to take advantage of this scheme.
The families listed in 2011 will also be included in this scheme.
Under this scheme, the cost of medicine, medicine, will be provided by the government and facility will be given to treat 1350 diseases.