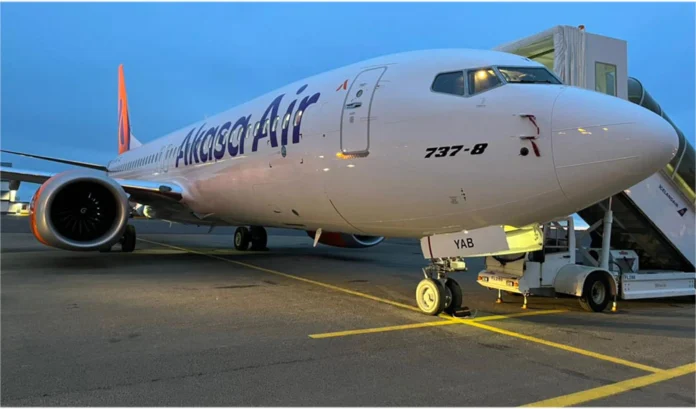 Akasa flights: Now you can enjoy direct flight between Guwahati and Agartala with the new airline company Akasa Air. For this, the company has offered a rent of Rs 3002.
Domestic Flights: India's new airline Akasa Air has expanded its network on Saturday. Now you can travel Akasa Airlines flights from Guwahati and Agartala also. The company has said that it will expand its market in India's Northeast launching flights to Assam and Tripura from next month. According to the updates of the airlines, Akasa Air can start flights to Guwahati and Agartala from October 21.
Service will start from October 21
According to information received from the company's website, Akasa plans to connect Guwahati to Bangalore by direct flight from October 21. For this, a rent of Rs 8,644 will have to be paid. Apart from this, the airline will also start direct flights between Guwahati and Agartala at fares starting from Rs 3002.
The company expanded the network
Currently, Indigo, AirAsia India and Vistara flights fly between Guwahati-Bangalore. At the same time, there are direct flights between Agartala and Guwahati by Indigo and Flybig Airlines. Akasa Air has recently included Delhi as the sixth city in its network. Recently, the airline added Ahmedabad, Bengaluru, Kochi, Chennai and Mumbai..

New flight plans
The airline started flights on 7 August and plans to operate more than 250 flights per week on 9 air routes by 10 October 2022. Apart from this, the company will also buy a new flight soon.
Menu will be available according to the festival season
Akasa Air has said that it will present the menu according to the festive season during the flight in flight. For this, the company has also announced the menu of festivals throughout the year. It will be prepared by Cafe Akasa. The airline said that from September 20 to October 31, the flight will celebrate Dussehra with a specially designed menu by Akasa Air Cafe. This menu will include Cholar Dal, Radhaballavi, Amshato Khijur Chutney and Puran Potli.