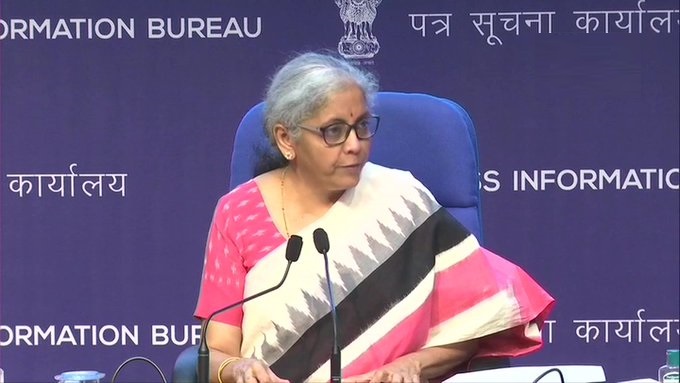 7th Pay Commission: Central Employees are getting salary under 7th Pay Commission. After which recently it was being speculated that now the Central Government may soon constitute the 8th Pay Commission to further improve the condition of its government employees.
But if some media reports are to be believed, then the sources of the Finance Ministry have clearly denied that the Center will constitute the 8th Pay Commission. The Central Government is not leaving any chance to please its employees. Now it is being speculated that the Central Government may soon constitute the 8th Pay Commission. If this really happens, then the central employees will have fun.
For a long time, good news is coming continuously for the Central Employees . The demands of the 7th Pay Commission were implemented in the year 2016. Now a full 5 years have passed since this thing. Now it is being speculated that 8th Pay Commission may be formed to fix the salary of Central Employees .
But at present it is not visible far and wide whether it will be formed or not. Analysts believe that now is the time when a separate formula from the Pay Commission should also be discussed. Cost of living is increasing continuously. In such a situation, keeping all these things in mind, it would be better to increase the salary of central employees every year.
Under the 7th Pay Commission (7th Pay Commission) , the central government has also increased the minimum salary of central employees. He has directly increased it from Rs 7,000 to Rs 18,000. Justice Mathur had said in his recommendation that we want to decide the pay structure according to the Aykroyd formula. This formula of Justice Mathur was given by Wallace Rudell Income Tax.

Justice Mathur further said that the central government should review the salary of central employees every year according to the price index. Let us tell you that nothing has been said officially by the Central Government so far. There is so much discussion of this formula because the salary of the employees will be linked to inflation, cost of living and performance of the employee.
Your salary will increase only after brainstorming all these ethical things. After this, all these categories of employees will be seen to benefit. But a Finance Ministry official says that this suggestion is good, but no such formula has been considered so far. After this statement of his, it has been decided that there is no sound of 8th Pay Commission yet.