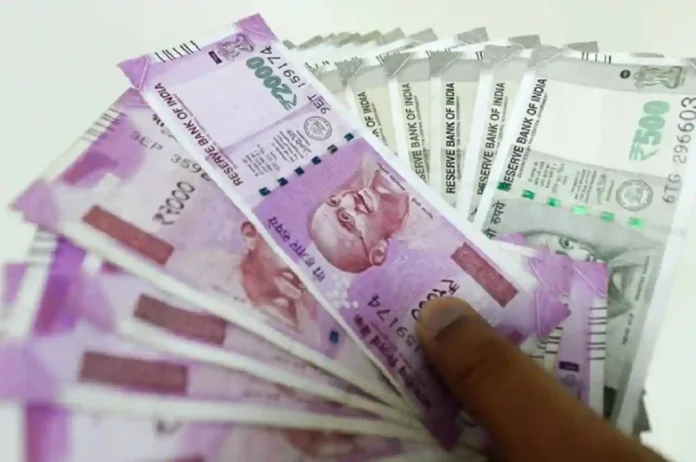 If dearness allowance is revised in July, then it may see an increase of 4 percent again.
7th Pay Commission DA Hike latest news : Government employees can get good news in the month of July. According to media reports, after two consecutive months of decline in the AICPI Index, there has been a jump of 1 point in March 2022. This time it is expected that the government can increase Dearness Allowance (DA) by four percent, not three. If this happens, then the DA of the employees will increase from 34 per cent to 38 per cent. If this happens, the salary of employees can increase by more than 27,000.
DA to be 38 per cent in July
Under the 7th Pay Commission, dearness allowance is given to central employees twice. The first is given in the month of January and the second in July. The government had recently increased the DA by 3 per cent. If dearness allowance is revised in July, then it can again see an increase of 4 per cent. Meanwhile, if inflation appears to have increased in the All India Consumer Price Index, then the government can increase DA in July. There was a slight decline in January and February. The data had come down to 125.1 in January, which had come down to 125 in February. Now it has increased to 126 in March. If it increases further in the coming months, then the DA is sure to increase.

50 lakh employees will benefit
The government increases DA twice a year. Earlier this year, the government has increased the DA once. Presently DA is 34 per cent. If there is a further increase of 4 per cent, then it can be 38 per cent. This decision will benefit more than 50 lakh government employees and 65 lakh pensioners.
Salary will increase so much if it is 38 percent
The basic salary of the employees is Rs 56,900, they will get DA of Rs 21,622 if there is 38 percent dearness allowance. At present, Rs 19,346 is being received at the rate of 34 percent at the rate of 34 percent DA. The increase in DA by 4 percent will increase the salary by Rs 2,276. That is, it will increase by about Rs 27,312 annually.