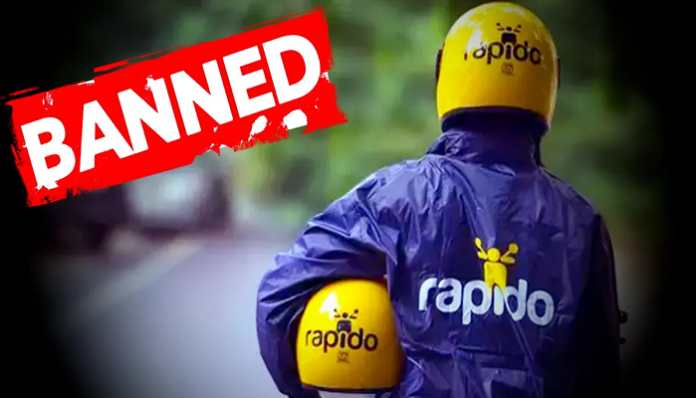 The Haryana government allowed bike taxis to be used as public transport in 2015 and the Regional Transport Authority in Uttar Pradesh in 2017. Permission was granted to operate bike taxis in four more districts – Ghaziabad, Noida, Hapur and Bulandshahr.
New Delhi. The Delhi government has banned bike taxis in Delhi a few days ago, but in cities like Gurugram and Noida (National Capital Region-NCR) adjacent to Delhi, there is no restriction on bike taxis and they are running indiscriminately. There must be a question in your mind that why so?
In fact, the Delhi government's reason behind banning bike taxis in Delhi is that only vehicles with commercial registration can run as taxis in the capital, whereas the problem with bike taxis is that they can be used as taxis with private registration as well. is being run on. This is the reason why the government has banned them.

Bike taxi has been banned in these states too
Delhi is not the first state to give such an argument, but earlier Tamil Nadu, Maharashtra and Chandigarh have also banned bike taxis on the basis of this argument. Now, if you are thinking that if it is illegal to run bike taxis in these places then how are they running in other states, are bike taxis running illegally there, then let us tell you that it is not so. The central government has also allowed commercial registration for two-wheelers.
Why banned in Delhi?
According to the rules issued by the central government, people can do commercial registration of their two-wheelers, but many other state governments including Delhi do not follow this rule and that's why this whole problem is coming to the fore. The states which follow the rules of the central government, there is no such problem and bike taxis are running smoothly.
Noida is a part of Uttar Pradesh and Gurugram is a part of Haryana and hence bike taxis are not banned here. However, commercial registration was made mandatory to run bike taxi here and it is not allowed to run bike taxi on private registration.