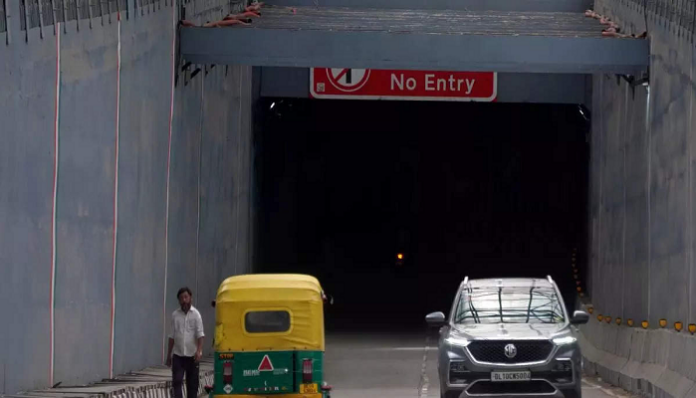 Benito Juarez Marg Underpass Closed For Traffic: The underpass on Delhi's Benito Juarez Marg is also going to be closed. Now going to IGI Airport, Gurgaon and Dwarka from Central and South Delhi will become more difficult.
New Delhi: Another problem has arisen for the people of Delhi-NCR. It was already difficult to get to IGI Airport and Gurgaon, on top of that another underpass is getting closed. The traffic situation in South Delhi is going to worsen. The new underpass on the Benito Juarez road will be repaired by the PWD. The road will be closed on this from Saturday. The traffic police has given NOC to stop it.
Means going from Lutyens' Delhi to Gurgaon/Dwarka via Rao Tularam Marg is going to prove to be a difficult task. Already Chirag Delhi flyover is closed, a stretch of NH-48 is closed, Ashram flyover is not working at full capacity. The trouble is going to increase due to the closure of Benito Juarez Marg underpass from above. Due to this, a lot of traffic jam can be seen on other roads of Delhi.

Why the speedy repair of the Benito Juarez road underpass?
This underpass on Benito Juarez road is recently constructed. This provided relief in commuting from Central and South Delhi to IGI Airport, Gurgaon and Dwarka. According to PWD, there is a problem of seepage and waterlogging in the underpass. It needs repairing. This underpass was opened in July last year.
PWD officials have got NOC from traffic police but they are wondering when to close the underpass. An official told our colleague Times of India that the underpass could be closed from Sunday, if not Saturday. It is also possible that traffic may be stopped during the night itself.
What will be the diversion if the underpass is closed?
Sources in the traffic police said that their diversion plan is ready. Those coming from San Martin Marg will be directed towards Sardar Patel Marg, then Dhaula Kuan towards Gurgaon. Those coming from the other side will have to take the Outer Ring Road.