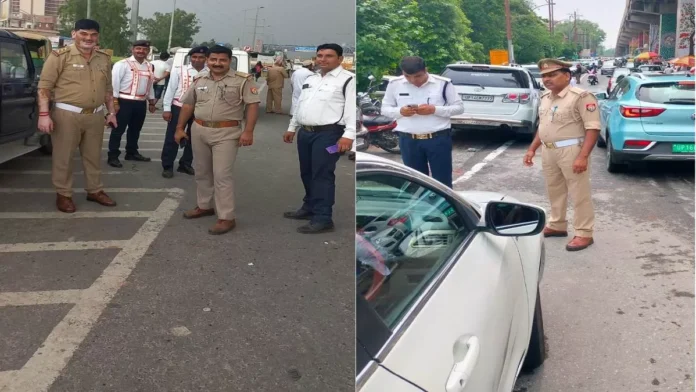 Many accidents happen every day in India. Many people also lose their lives due to these accidents. Let us tell you that in order to prevent these accidents, the government has made many rules for walking on the road. You should follow these rules while walking on the road.
Policemen can stop any vehicle running on the road to check and also ask for the documents of that vehicle. At such times, it is mandatory for the driver to see the paper. But many times cases of misbehavior by the police have also come to the fore. Many times the police have been accused of unnecessarily harassing the vehicle owners. If something similar happens to you too, then you can use your rights by taking care of these things.
Traffic rules
Let us tell you that every person has his own rights in the traffic rules. These rules were made so that there is no misbehavior with you and you can exercise your rights comfortably.
Keep car papers close
If you are going in your vehicle on the road and the traffic police stop you and ask you to show the vehicle papers like vehicle registration, insurance, pollution certificate, fitness certificate or driving license, then you also have to show their official ID before the policemen. Can say. This is because robbers also roam around in the guise of fake police. You can also note down the name and batch number written on the uniform of the policeman.

Documents can be shown in digital format
On the other hand, according to the Motor Vehicle Act, if any traffic police asks for documents from you, then you should show only those documents. You can also show your papers in digital format to the police. The police cannot dismiss it.
If suppose, sometime the police seizes your documents or vehicle then you must take the seizure receipt from the police.
Can't ask to get off the car
If you are going somewhere in your car, the policeman cannot ask you to get down to show the documents. At this time, if you do not like the behavior of the traffic police, then you can complain about it by going to the senior officer or the nearest police station.