Tall, dark and handsome, these traits in men make for the ideal Mills & Boons hero. Randeep Hooda has all of them. In 2005, he made his debut as a lead hero in Ram Gopal Varma's D (he was first seen in Monsoon Wedding in 2001). Unfortunately, the film was a complete disaster; nevertheless, his intense act didn't go unnoticed. If the film had worked, nothing would've stopped him from becoming an overnight sensation.
Randeep Hooda has been in the industry for more than 15 years. Being such a senior actor and still playing a tough cop or a truck driver makes him the most underrated actor in Bollywood. And yet he never forgets to steal the limelight on screen. He has been a favourite of all the audiences, be it cult cinemagoers or an audience who enjoys commercial masala. Let's track his journey of transformation from a Jatt to Bollywood's Macho man.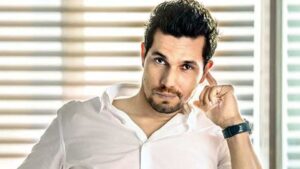 Randeep Hooda has been excellent throughout his career, and his roles have shown his dedication to his work. No one can forget his epic transformation for the film Sarbjit. He almost risked his life to bring that character in its originality to the viewers. His work ethic is second to none. Moreover, he has a charisma and aura that can charm anyone. Even then, he is being given limited opportunities in Bollywood.
Also Read: 10 Hottest Photos of Taapsee Pannu
Randeep Hooda is trying to make a change with the upcoming web series he will star in. Whether or not his talent gets recognised, we will have to wait to find out. He has two series that are currently in the works and will release in the second half of 2022. One of those series is going to debut on Netflix, the biggest OTT platform in the world. We hope that he gets the success and recognition he finally deserves. 
Also Read: Why is Kylie Jenner so famous on social media?