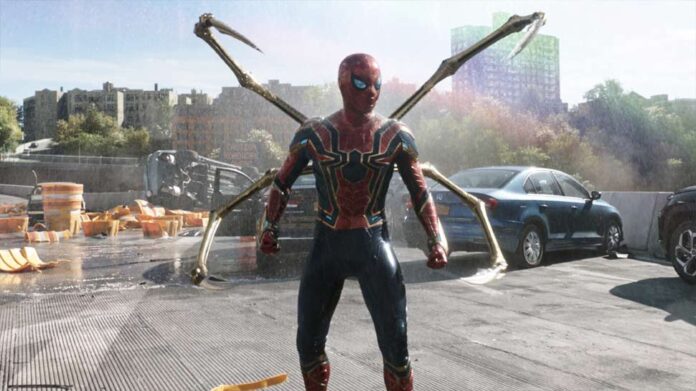 The new movie 'Spider-Man: No Way Home' of the Marvel Cinematic Universe is being cheated in the name of downloading it online. Cyber ​​thugs are looting money from people in the name of downloading movies.


Spider-Man: No Way Home: The new film of the Marvel Cinematic Universe 'Spider-Man: No Way Home' has been released in theaters. The film has broken many records along with its release. The bumper opening received by the film tells how much craze it has among the people. Fraudsters who carry out cyber fraud are also taking advantage of this.
Cheating is happening in the name of spider man
Cyber ​​security researchers on Friday warned people that vicious fraudsters are tricking people into stealing their bank details through phishing links based on the new film 'Spider-Man: No Way Home'. Kaspersky researchers intensified the activities of fraudsters before the film's premiere and took the help of phishing websites to steal bank details of viewers.
Do fraud like this
To watch the new superhero film before the premiere, people were asked to register and enter their credit card information. After this, money was debited from his card and cyber criminals did not get a chance to watch the film even after taking payment.
Taking advantage of the enthusiasm in the audience
Cyber-security experts said that there is a lot of enthusiasm among the audience about Spider-Man films, which are being taken advantage of by cybercriminals. Spider-Man: No Way Home is no exception, people want to watch their favorite stars' movies quickly. This further increases phishing by cybercriminals.


There is a craze for superhero films
The report said, there are many speculations and rumors going on the internet about 'No Way Home'. It is being speculated that Tobey Maguire and Andrew Garfield, the heroes of the previous Spider films, are returning in this film. Even though there is no concrete proof of this, but the fans have made their own theory.
Fans of films take help of art
The report states that 'cyber thugs do not use official posters of the film to increase interest in phishing pages, but instead resort to fan art of Spider Man films to mislead people.
People have been advised not to download movies
Kaspersky has advised people not to download the movie from such websites, as people are asked to download many other unwanted programs on these links. In which Adware and Trojans even include viruses.