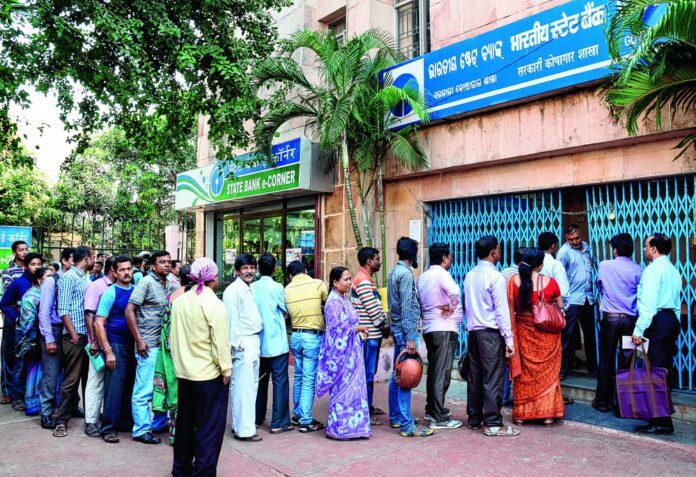 Bank FD Rates: SBI has increased FD rates for the second time within a week. Last time the rates of short term FD were increased. But this time State Bank has announced to increase the rates of fixed deposits of 10 years. Let's see the new rates.


New Delhi: Bank FD Rates : The country's largest public sector bank SBI has increased the rate of Fixed Deposit (SBI FD) once again. State Bank of India had earlier also increased interest rates on short-term FDs. Now once again SBI has made this second big increase within the week. According to State Bank, this time the interest rates on FDs of 10 years duration have been increased. Let us tell you that State Bank has increased the FD rate (SBI FD Rate) after a long period. State Bank has given information about the increase in FD rates on its website.
SBI hikes interest rates
Significantly, the increased interest rates of SBI are applicable from January 22, but it has been announced on January 25. However, the increased interest rates of FD have been applied for FDs of less than 2 crores. According to State Bank, interest rates on FDs from 7 days to 10 years have been increased. SBI has increased these rates by 10 basis points or 0.10%. The bank has said that the new interest rates have come into effect from Saturday, January 22.
Know how much interest rates increased
After increasing the FD rate, State Bank will now give 5.10 percent interest to its depositors on FDs of less than Rs 2 crore. Earlier this interest rate used to be 5 percent. Within a week, State Bank has given the benefit of increase in FD rate twice to its customers. State Bank, on the other hand, has decided to give more interest to senior citizens than ordinary depositors. For senior citizens, FD of less than 2 crores will get 5.60 percent interest. Earlier this rate used to be 5.50 percent. Barring both the recent hikes, State Bank had raised FD interest rates in January last year.
See what is the interest rate of the new FD
Given below are the interest rates for domestic fixed deposits below Rs 2 crore.
| Tenure | Interest Rates for Regular Customers | Interest Rates for Senior Citizens |
| --- | --- | --- |
| 7 days to 45 days | 2.90% | 3.40% |
| 46 days to 179 days | 3.90% | 4.40% |
| 180 days to 210 days | 4.40% | 4.90% |
| 211 days to less than 1 year | 4.40% | 4.90% |
| 1 year to less than 2 years | 5.10% | 5.60% |
| 2 years to less than 3 years | 5.10% | 5.60% |
| 3 years to less than 5 years | 5.30% | 5.80% |
| 5 years and up to 10 years | 5.40% | 6.20% |
Types of SBI Fixed Deposit Scheme
State Bank of India offers its customers to make various types of fixed deposits. Through these different schemes, customers can get different benefits. The details of all the fixed deposit schemes offered to the customers through SBI are as follows.
SBI Term Deposit
SBI Tax Saving Scheme
SBI Fixed Deposit Investment Plan
SBI Annuity Deposit Scheme
SBI Wecare
Term Wise State Bank Of India FD Interest Rate
SBI Short Term Deposit – Accounts are opened for a period of 7 days to 1 year. In this, the interest amount is offered to the customers in the range of 2.90% to 4.40% p.a.
SBI Medium Term Deposit – The tenure for making a fixed deposit ranges from 1 year to 5 years. In this, interest is given to the customers ranging from 5.00% p.a. to 5.30% p.a.
Under SBI Long Term Deposit- Interest at the rate of 5.40% is paid to the consumers. The tenure of fixed deposits in this ranges from 5 years to 10 years.
Senior Citizen Fixed Deposit – Additional interest up to 0.80% per annum is offered to senior citizens for making fixed deposits in SBI. The interest rate on fixed deposits for senior citizens ranges from 3.40% to 6.20% p.a.