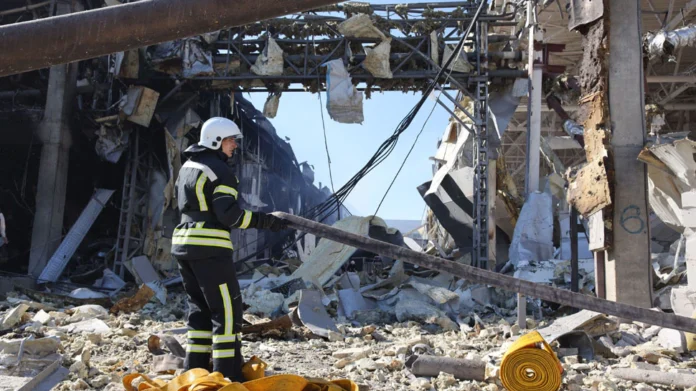 Russia Ukraine War Latest Updates: After a few days of peace, Russia once again launched a major attack on Ukraine's south coastal city of Odessa. In this attack, 21 people are reported to have died and dozens of people have been injured.
Russia Ukraine War Latest Updates: The devastating war between Russia and Ukraine, which has been going on for the last 4 months, is becoming more and more deadly. Russia fired missiles at the Ukrainian coastal city of Odessa on Friday. 21 people have been reported dead in these attacks. At the same time, a large number of city buildings turned into a pile of rubble.
Russia fired 3 missiles at Odessa
The President's Office of Ukraine gave detailed information about this attack. Ukraine said that Russian bombers fired three X-22 missiles on Friday. These missiles fell on a building and two relief camps. According to Ukrainian media, 21 people, including many children, were killed in the incident. While 40 people including 6 children were injured. At the same time, Russia claimed that it did not target any residential building.
Russia withdraws from Snake Island
Before this attack, Russian soldiers had evacuated the Snake Island of Ukraine located in the middle of the Black Sea. Russia called it a goodwill gesture. At the same time, the Ukrainian army had claimed that fearing its missile attacks, Russian soldiers fled from there in 2 speed boats. Ukraine heaved a sigh of relief after Russia withdrew from Snake Island. Ukraine's Odessa city was coming on direct target from this island. However, despite the retreat, Russia caused destruction by firing missiles on Odessa through the Air Force.

Zelensky vents anger on Russia
Seeing the death of its citizens, Ukrainian President Volodymyr Zelensky again expressed anger. Zelensky said that Russia is now attacking unarmed civilians, seeing its defeat in the war assured. On the other hand, Russian troops are trying to take over the Luhansk province of eastern Ukraine. The province is the last stronghold of the Ukrainian military in eastern Ukraine. As soon as this province leaves the hands, the entire Donbass area will come under Russian occupation and at the same time it will have direct connectivity with the Crimean peninsula.