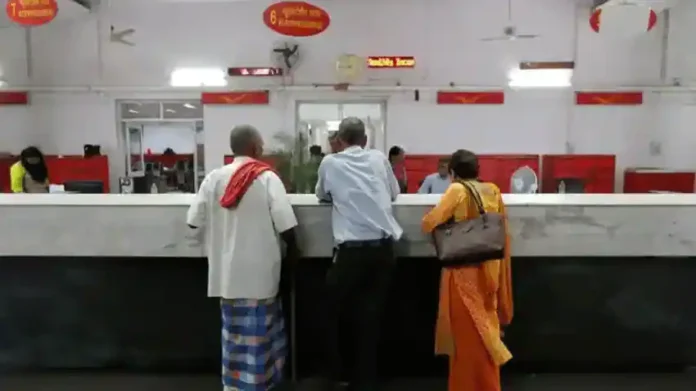 Post Office Senior Citizen Savings Scheme (SCSS): The post office runs many special schemes. There are schemes for people of all age groups.
If you are planning to invest money in Corona crisis, then you can become a millionaire in a few years. In the Senior Citizens Savings Scheme of the Post Office, investors get interest at the rate of 7.4 percent. Let us tell you how you can make 14 lakh rupees in just 5 years-
Who can open account?
Your age limit should be 60 years to open an account in Senior Citizens Savings Scheme (SCSS). Only people aged 60 years or more can open an account in this scheme. Apart from this, those people who have taken VRS, ie Voluntary Retirement Scheme, can also open an account in this scheme.
If you invest 10 lakhs, you will get more than 14 lakhs
If you invest a lump sum of Rs 10 lakh in the Senior Citizens Scheme, then at the rate of interest of 7.4 per cent (compounding) per annum, after 5 years i.e. on maturity, the total amount to the investors will be Rs 14,28,964 i.e. more than Rs 14 lakh. Here you are getting the benefit of Rs 4,28,964 as interest.
With how much money can the account be opened?
The minimum amount to open an account in this scheme is Rs 1000. Apart from this, you cannot keep more than a maximum of 15 lakh rupees in this account. Apart from this, if your account opening amount is less than one lakh rupees, then you can also open the account by paying cash. At the same time, to open an account for more than one lakh rupees, you will have to pay a check.

What is the maturity period
The maturity period of SCSS is 5 years, but this time limit can also be extended if the investor wishes. According to the India Post website, you can extend this scheme for 3 years after maturity. To increase this, you have to apply by going to the post office.
Tax exemption
Talking about tax, if your interest amount under SCSS exceeds Rs 10,000 per annum, then your TDS starts deducting. However, investment in this scheme is exempt under section 80C of the Income Tax Act.
Can open joint account
Under SCSS, a depositor can hold more than one account either individually or jointly with his/her spouse. But all in all, the maximum investment limit cannot exceed 15 lakhs. Nomination facility is available at the time of account opening and closing.
Premature closing
Premature closure allowed. But the post office will deduct 1.5 percent of the deposit only on closing the account after 1 year of account opening, while 1 percent of the deposit will be deducted after 2 years of closure.