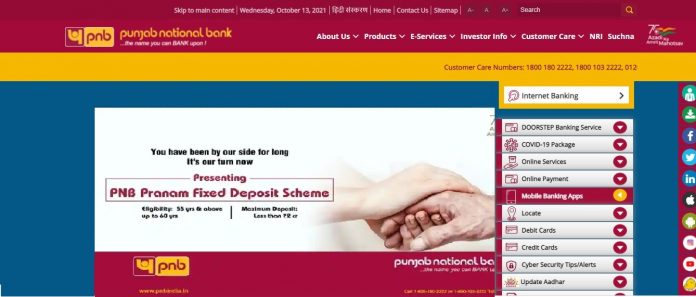 Senior Citizen Investment Scheme: This scheme is for people above 55 years and up to 60 years of age.
Senior Citizen Investment Scheme: Punjab National Bank (PNB) is giving the gift of Pranam Fixed Deposit Scheme to senior citizens. Indian citizens up to 60 years of age can invest in this. Recently, PNB has given information about this scheme for senior citizens by tweeting from its official Twitter handle. It states that "Avail higher ROI for senior citizens on attaining 60 years of age. Invest in PNB to avail Pranaam Fixed Deposit Scheme. For more details visit: tinyurl.com/du6pa2zs. "
Keep in mind that this scheme is for people above 55 years and up to 60 years of age. Whereas while opening the account for term deposit, the branch will verify the age from any of these documents.
1. LIC policy
2. Other identity card
3. If required (if applicable) Pension payment order
4. Birth certificate issued by competent authority
5. Passport
6. Driving license
7. PAN number
8. Branch manager's Proof of any other document for satisfaction
9. UID
Can invest minimum ₹100
Interested persons should note that the minimum investment can be done with a minimum of Rs 100 and a multiple of Re 1 thereafter. At the same time, the maximum limit of investment in this is Rs.1,99, 99,999. Depositors should note that they will get interest every quarter at simple rate of interest or monthly discounted rate depending on their option. Interest will be compounded on quarterly basis and will be payable on maturity. Interest in the account will come at the end of every calendar quarter i.e. 31/3, 30/6, 30/9 and 31/12.
No penalty to be paid
If a depositor wants to withdraw money before maturity, the bank can repay the deposit amount with up to date interest at its discretion. At the same time, even if the depositor becomes a senior citizen even after withdrawing the money before time, then no penalty will have to be paid. At the same time, for more information, you can login to the official website of PNB, pnbindia.in.