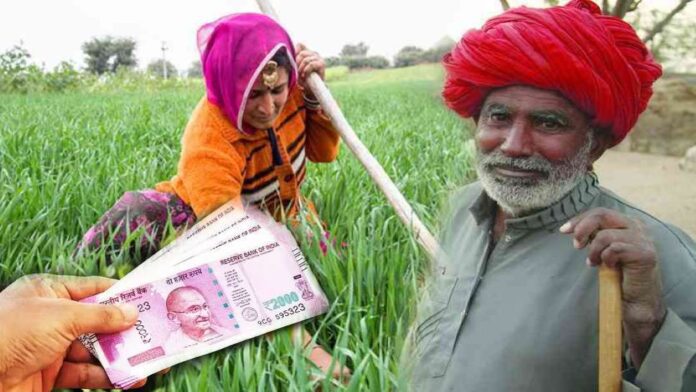 The beneficiaries of PM Kisan Yojana are expected to get the 11th installment till Akshaya Tritiya. But if you have not uploaded the documents according to the new rules, then hurry up or else you may have to bear the big brunt.
New Delhi. The farmers registered under PM Kisan Samman Yojana are waiting for the 11th installment. The government can send this amount to your accounts at any time. For this, the state governments have also signed the RFT. This amount is expected to come in the account of farmers on the day of Akshaya Tritiya.
However, before the arrival of the 11th installment, the government has made major changes in the PM Kisan Yojana. Under this, you have to update some documents and if you do not do this, then you will also come in the list of fake people receiving the installment. If this happens, then you may have to bear the brunt and the money of all the installments received till now may have to be returned. It is worth noting that under this scheme, farmers get financial assistance of Rs 2,000 every 4 months. Its last installment was released on January 1.
What are the changes
It has become necessary for the beneficiaries to update e-KYC. The government issued a new order under which money would be recovered from fake beneficiaries. Farmers will now be able to know on PM Kisan Portal whether they are eligible for this scheme or not. If he is not, then he will have to return the installment. According to the rules of the scheme, the field should be in the name of both the husband and the wife. If both of them live together then its benefit will be given to only one. The government has issued notices to many farmers in this regard for recovery.

Know eligibility on PM Kisan website,
if you have been taking advantage of this scheme wrongly till now, then you can return the money by visiting PM Kisan's website. For this, you have to click on Refund Online on the website. After this you will have 2 options in front of you. If you have refunded the money earlier, click on Check. If you want to return the money, then enter your Aadhaar number, mobile number, or bank account details and request the data. If you will be eligible for the scheme then "You are not eligible for refund" message will come, otherwise it will show you the amount of refund.