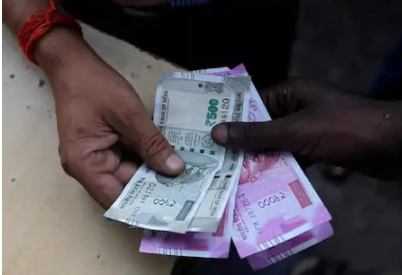 PF withdrawal | Are your PF money stuck in an old company account? Learn How To Withdraw.
The financial crisis arose during the corona epidemic. The corona effect on employees in particular is high. So many people are withdrawing PF from their EPF account to get out of this financial crisis. Employees, however, have many doubts about PF Withdraw. In many cases, employees in PF Withdraw face many problems when they lose their job in the company or close the company permanently. If you find yourself in such a situation then let's find out how to withdraw the hard earned money trapped in the old company. There are many options to withdraw your PF in such rare cases. Let's learn about them.
Also Read: Planning to buy a house is the right time for this, due to the Corona Crisis, the property price and the loan were also cheaper
Withdrawal opportunity with Bank KYC
Your PF account will remain active for 36 months not only in case you switch from one company to another but also in case your company is shut down. You get interest on your PF for the length of time you have worked. However, after 36 months, your PF account will be activated. However, in such a case, your company certification is required to receive your claim.
Your PF certification may face some difficulties if your company closes. In such a case your bank KYC stands as a protection for your PF. If the company closes or there is no one to certify your PF, you can withdraw your PF through Bank KYC. For this you can use KYC documents like PAN Card, Voter Identity Card, Passport, Ration Card, ESI Identity Card, Driving License or Aadhaar Card. You can easily withdraw your PF through KYC. The Assistant Provident Fund Commissioner should be contacted for this. For PF fund exceeding Rs. 50,000, the permission of the Assistant Provident Fund Commissioner should be sought. However, for funds below Rs 25,000, the approval of the Dealings Assistant is required.