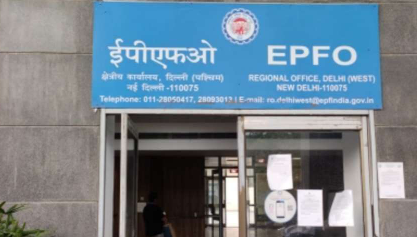 To add the name of the nominee (dependent) in the PF account holders, a special drive will run till December. Employees' Provident Fund Organization (EPFO) is trying to compulsorily add the names of dependents in the account of all five lakh PF subscribers of Bihar under the e-nomination campaign. With this, in the absence of PF subscribers, their families will not face any problem in getting the amount of insurance or pension.
On Wednesday, EPFO's Regional Provident Fund Commissioner Brajesh Kumar told in a press conference that under the Amrit Mahotsav of Azadi, a campaign of e-nomination has been started across the country, so that their families do not face problems in the absence of subscribers. Even if the subscribers are alive, they will not face any problem in getting the pension amount if they are nominated. By the way, EPFO ​​on its behalf has issued an order to all the employers asking them to get 100% nomination of the subscribers.
Nomination is necessary as per the rules of EPFO, otherwise, if the subscribers are not there, their deposits will be left lying like this. The name of more than one person can be added to the nomination. Account holders can make nominations whenever and as many times as they want. On the other hand, Atul Prakash, the nodal officer of the e-nomination campaign and assistant provident fund commissioner of EPFO, said that the name of the nominee has to be filled by the account holders themselves.
Just like a bank account, the PF account holds cash, so the account holders must mandatorily give the names of their dependents. Along with the pension, EPFO ​​also gives insurance amount and pension up to seven lakhs in case of non-existence of dependents. The benefit of these facilities will be available only when there is a nomination. Public relations officer Ravikant Sinha was present on the occasion.