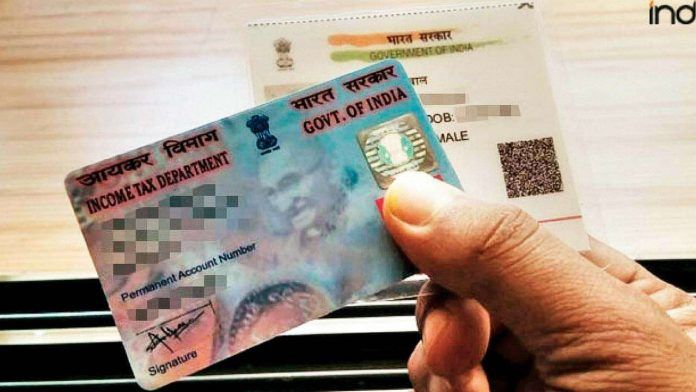 It is possible that after a while you have to make changes in your PAN card. For example, you were a bachelor when you got the PAN card, but after some years you get married and your surname changes, then you will need to change the name in your PAN card. Since in Indian culture, women's surname mostly changes after marriage, so the need to change the name in PAN card is mainly for women.




Also, it is also possible that you have to change your signature in your PAN card, then all this can happen, but how we will tell you in the next slide-
These documents will be required
Women who are married and wish to change the name on the PAN card, then they will need to give some of their documents. Wherever you are going to change the name in the PAN card, you will have to get the marriage certificate of your marriage, marriage card, advertisement of changing your surname in any newspaper, an ID proof of the husband in which the name and address of the husband is written correctly. Photocopy of the photo etc. will be required.
Form to be filled
You have to fill a form to change the name in PAN card. All the columns of the form have to be filled as well as tick the column where you need to make changes or corrections. The same process will also be useful for getting the signature changed in the PAN card.
Any person can make changes in PAN card
If you are a married woman or any person you want to change your PAN card, then for this you will have to bring a copy of the advertisement given about the change in the newspaper. Or you can also advertise about the change in any government gadget.




If the firm wants change in PAN card
If you work in a partnership firm and want to change the PAN card, then you will have to submit a copy of the partnership or partnership agreement of the firm for its amendment. In all cases the applicant will be required to fill up the form mentioned above. Along with this, necessary documents will also have to be given.
it is necessary to change the surname in pan card after marriage
Remember, if your surname has changed after marriage, then you need to make changes in your PAN card. After the application is accepted by the Income Tax Department, the PAN card changed as per your wish will reach you at some given time.
New PAN card will have to be given everywhere
Nowadays we need PAN card in most of the places like doing big transactions, paying bills etc, and we also submit PAN card number in offices and many other places. So, if the PAN number of a married woman changes, they may need to issue a new PAN card all over again as the old PAN card will become invalid.


PAN number does not change on change of surname
Change of surname or signature in PAN card does not change the PAN number, so you will not need to worry about it. So whenever your surname changes, only the same will change, not the PAN number, because PAN only means permanent number or permanent number.