Sol. North Korea has now threatened to take military action against South Korea. After this threat from North Korea, now South Korea has said that if North Korea takes military action, it should be prepared to bear the consequences.
A joint camp office between the two countries was blown up by North Korea on Tuesday, according to IANS, after which threatened that South Korea should now be prepared for military action, The leaders of the two countries recorded their statements at an inter-Korean industrial park in Kesong and Mount Kumgang tourism zones after being threatened by the US.
After the camp office was blown up by the bombings, South Korea said that North Korea would have to pay the price. South Korea is also preparing to deal with every situation. North Korea, meanwhile, said it would restore guard posts removed from the demilitarized zone separating the two countries and resume all types of regular military exercises near the Inter-Korean border.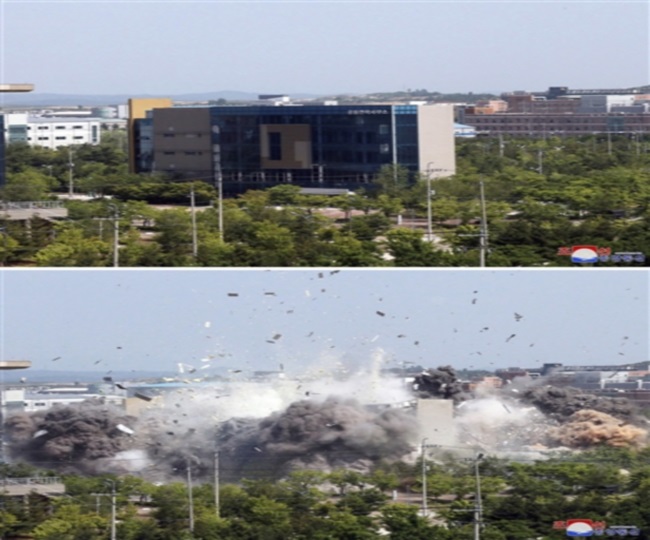 In fact, there was an agreement between North and Korea in the year 2018 that both of them would not take military action, there would be no firing on the border, for this a joint camp office was also created, through which both countries used to talk everyday but some The conversation stopped the day before, and on Tuesday, North Korea bombed the office. Thereafter, military action was also threatened.
Also Read: Earthquake in Maharashtra: Earthquake tremors felt in Mumbai, intensity 2.5 on Richter scale
Jiyon Dong-jin, director of operations of the joint chief of staff, said that if war conditions between the two countries were to prevail, two decades of efforts to improve inter-Korean relations and maintain peace in the Korean Peninsula would fail. If North Korea takes military action or takes any such step, it will certainly pay the price for it.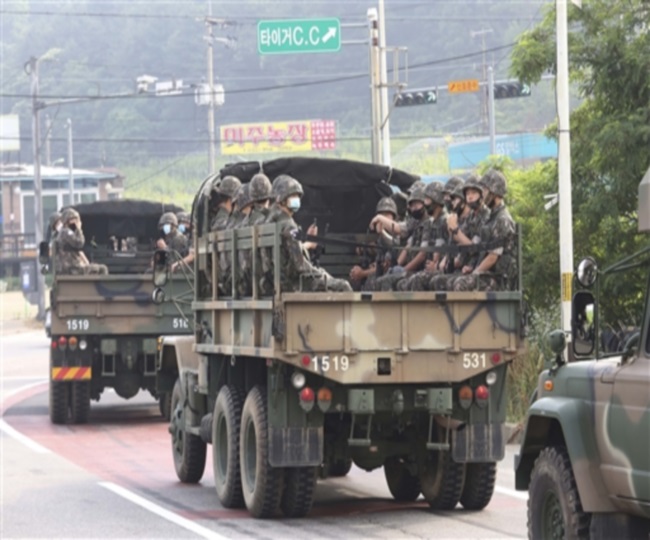 Kim Yo-jong, sister of North Korean leader Kim Jong-un, expressed anger at anti-Pyongyang letters sent across the border by activists here. He had said that South Korea should stop it, if it does not stop it, then there can be no better relationship. It is being canceled.
Kim Yo Jong said that Seoul should be prepared to end the North-South Agreement in the military zone. If it fails to take similar steps for prescription campaigns. Our military is closely monitoring North Korea's military moves in relation to the current security situation.