New Delhi, JNN.L Many actors like film actress Anushka Sharma and Varun Dhawan have come forward to react positively to the ban on dog meat in Nagaland. The government of Nagaland has decided to ban all types of commercial import, trade and sale on dog meat. This information has been given by the top government officials of the state. The picture of the dogs in the pouch was widely reacted on social media after it went viral as several people pulled up the Nagaland government for allowing the sale of dog meat.
This will be the second time the state government has taken this step. Earlier it was decided to stop the sale of dog meat but it was not implemented. The decision to ban the sale of dog meat in Nagaland has been welcomed by many celebrities who also demanded a ban on it. For example Anushka Sharma who is a dog lover shared a post on her Instagram story, writing that she appreciates the action taken by the state government.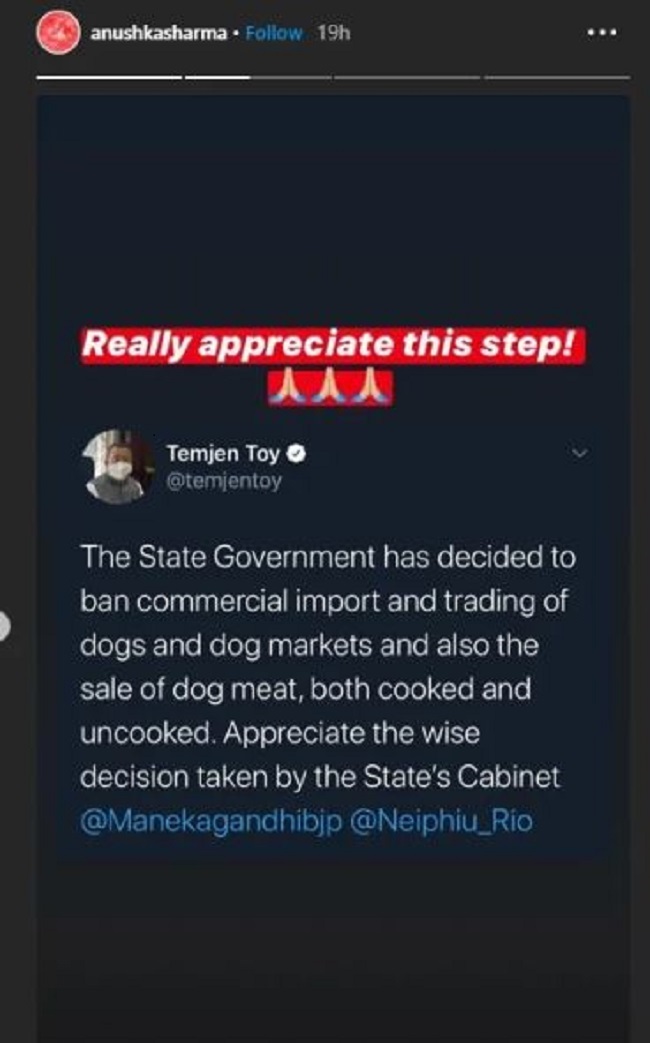 While various artists like Varun Dhawan and Fatima Sana Sheikh also came forward and shared similar posts on their Instagram. Earlier this week, animal rights activist and founder of People for Animals Maneka Sanjay Gandhi also made an appeal to the Nagaland government to urge the government to stop the trade and consumption of dog meat.
Also Read: Flights to Kolkata and Prayagraj going from Gorakhpur, booking of tickets started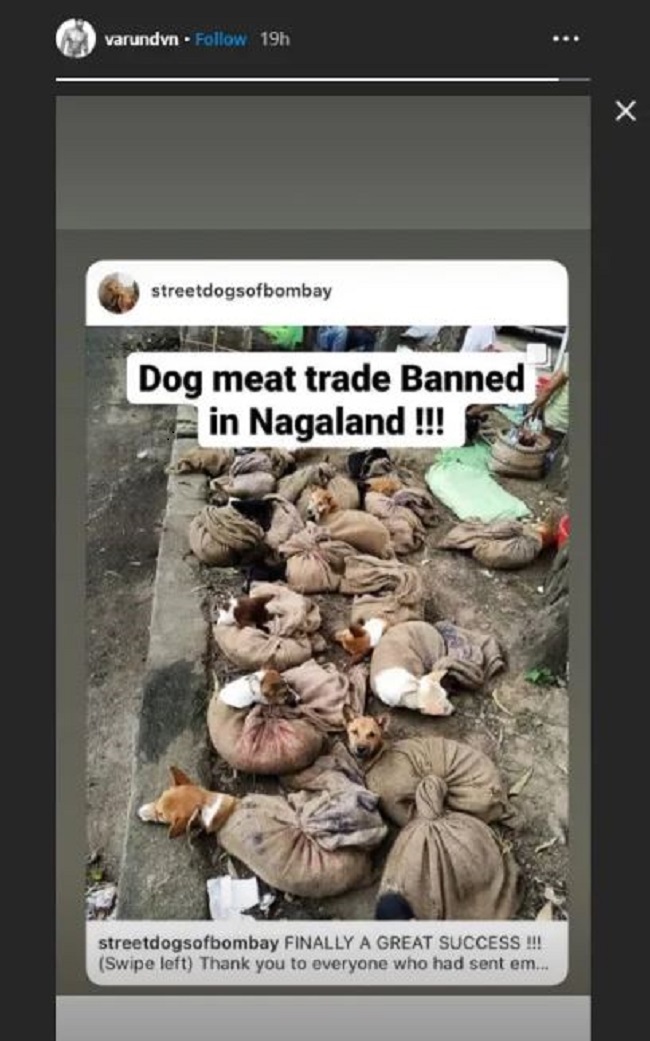 The tweet was made by Maneka Gandhi after receiving photographs of the trade from the Animal Protection Center at Nagaland. Maneka Gandhi's appeal also included an appeal of over 125,000 people to the Nagaland government to stop the commercial trade of dog meat.