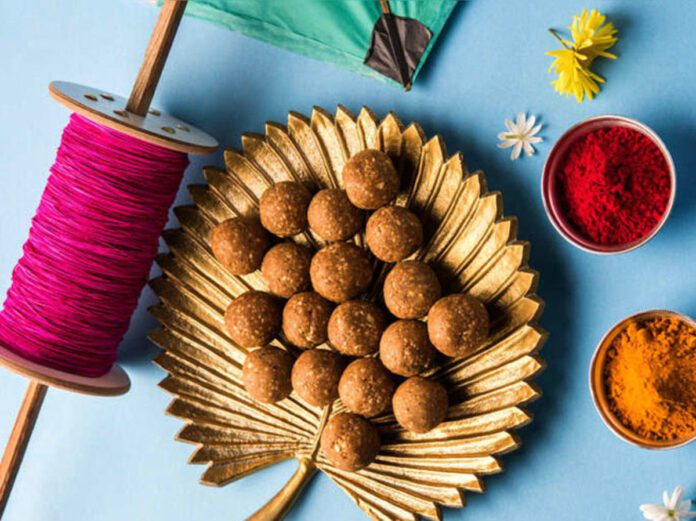 Makar Sankranti 2022: This year there is a lot of confusion regarding the date of Makar Sankranti. Some people are telling the day of Makar Sankranti on 14 January (14th January) and some people on 15 January (15 January).


If you have such confusion in your mind regarding Makar Sankranti this time, then do not be upset. We are here to solve your confusion. Telling you on which day you can celebrate Makar Sankranti. In fact, when the Sun God leaves from Sagittarius and enters Pisces, then Makar Sankranti of Sun is considered at that time. Udayatithi is valid for bath donation in Hinduism. This time the time of Makar Sankranti is being seen keeping in mind the place, so it is coming differently. Let's know about it.
Punya Kaal of Makar Sankranti 2022
According to Kashi's astrologer Chakrapani Bhatt, the Sun is entering Capricorn at 08:49 on Friday, January 14, so the virtuous period of Makar Sankranti will remain till 12:49 pm on Saturday, January 15. In this situation, Makar Sankranti will be celebrated on January 15. It would be good to do bath-meditation, charity-charity etc. on January 15 only.
At the same time, according to the Druk Panchang, if Delhi is considered as the basis, then this year's holy period of Makar Sankranti is starting from 02:43 pm on January 14 and it is till 05:45 in the evening. In such a situation, the entry of Sun God into Capricorn is happening only at 2:43 pm. On this basis, Makar Sankranti should be celebrated on January 14.
Now on seeing the location based Panchang, the punya kaal is getting different. Because of this, there is a state of confusion among people regarding the date of Makar Sankranti. Although astrologers are telling both the days to be correct. In such a situation, you can celebrate Makar Sankranti on any day from January 14 or January 15, on the basis of which auspicious period of Makar Sankranti is valid according to the Panchang at your place.
Rare coincidence after 29 years on January 14
On January 14 this year, after 29 years, a rare coincidence has happened that the planets Sun and Saturn will be together in Capricorn. Such a yoga was formed in 1993.
Makar Sankranti Special Recipes: 6 Festive Dishes That Can Be Cooked In 5 Minutes:As
Makar Sankranti is just around the corner, we decided to bring you some delicious festive recipe that can be whipped up in just no time. These quick and easy festive recipes have been shared by food vlogger Parul on her YouTube channel 'Cook With Parul'. Let's take a look:
1. Til Gur Chikki:
To make til gur chikki, first dry roast white sesame seeds and keep aside. Then add grated jaggery in a pan and cook until the jaggery gets somewhat sticky consistency. Then add the roasted sesame seeds and mix together. Finally, spread the mixture on a greased parchment paper and let it set.
2. Til Gur Ladoo:

Much like the chikki recipe, you have to roast the til and then prepare syrup with jaggery. Then add the til in jaggery syrup and mix everything well. Finally, switch off the flame and make small rounds out of the mix.
3. Sweet Patties:
We found a unique recipe that will add variety to your makar Sankranti spread. This dish is called sweet patties. Here, a mix of rice flour and atta are mixed together in jaggery syrup to prepare soft dough. Give these sweet patties a shape and cover well with til. Finally, fry these patties well and enjoy.
4. Til Nariyal Barfi:
We love barfi, don't we? Considering the popularity, here's a barfi recipe we found to add to your festive spread. To start this dish with roasting the til well and grind half of it. Then heat milk and add the blended til to it and mix well. Add cardamom powder to it and mix. Now, add rest of the roasted til to the mix. Prepare soft dough; make sure it doesn't get sticky. Turn off flame and transfer the mix to a tray. Garnish with pistachio and let it set. Cut barfis and enjoy.
5. Chumchum Gajak:
Love crunchy, sweet gajak? Here's a unique gajak recipe for you. It is made with til and gur. Both the ingredients are blended together and then mixed in a kadhai to form soft dough. Then like the barfi, set the mix on a tray and cut rounds out of it. You can also garnish with pista slices.
6. Peanut Chikki:
Prepare gur syrup and add roasted peanuts to it. Spread it on a parchment paper and roll it flat. Cut it into small pieces and serve.