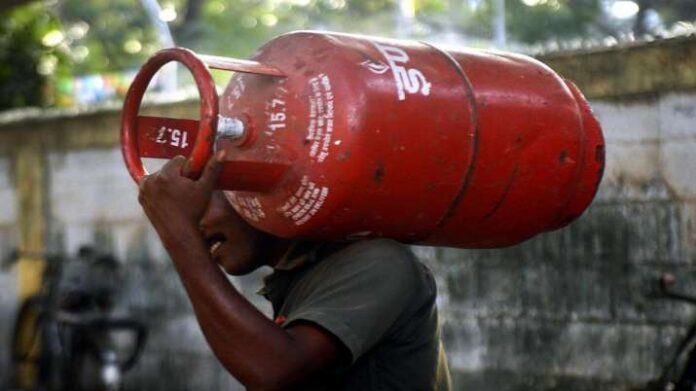 New Delhi: There is news of work for LPG gas users. Indane of Indian Oil Corporation Limited (IOC) is giving a big facility to the customers. According to the company, now any customer can take an LPG connection immediately by just showing his Aadhar card. Now you do not need to provide any other document other than Aadhaar for gas connection.
Customers will have great convenience!
After this announcement of the company, this will be a big facility for those who take LPC connection in the new city. Because gas companies ask for many types of documents to give new connections. Especially it is necessary to provide address proof. Migrant laborers working in cities do not have address proof. Because of this they face difficulty in getting LPG connection. But such customers will now easily get the cylinder.
Indane gave information
Giving information about this new and special facility, Indane said, 'Any person can take a new LPG connection by showing Aadhaar. He will be given a non-subsidized connection initially. The customer can later submit the address proof. As soon as this proof is submitted, the benefit of subsidy on the cylinder will also be given. That is, the connection which will be taken with Aadhaar and address proof, will come under the benefit of government subsidy. If a customer wants to get the connection soon and does not have the address proof, then he will be entitled to this facility immediately through Aadhaar number.
Need a new #Indane connection right now? Just show your #AadhaarCard and get an #LPG connection instantly!

What's more… you can even convert it to a subsidised connection once you provide the address proof! pic.twitter.com/Hsgo9xQ5ny

— Indian Oil Corp Ltd (@IndianOilcl) October 18, 2021
Confusion over subsidies
LPg Subsidy start again! 79.26 per cylinder is being given as subsidy to LPG gas consumers. But, this information has been received from people, customers are getting different subsidies. In such a situation, people are confused that how many times they are getting subsidy. Actually, many people are getting a subsidy of Rs 79.26, while many people are getting a subsidy of Rs 158.52 or Rs 237.78.
Get LPG connection like this!
1. For this you first go to the nearest gas agency.
2. Now fill the form of LPG connection.
3. Give the details of Aadhaar in it and attach a copy of Aadhaar with the form.
4. Self-declaration about your home address in the form.
5. It has to tell where you live and what is the house number?
6. With this you will be given LPG connection immediately.
7. However, with this connection you will not get the benefit of government subsidy.
8. You will have to pay the full cost of the cylinder.
9. When your address proof is ready, then submit it to the gas agency.
10. This proof will be confirmed, so the gas agency will record it in your connection as a valid document.
11. With this, your non-subsidized connection will be converted into a subsidy connection.
12. While taking the cylinder, you will have to deposit the full amount.
13. Later the subsidy will be deposited in your bank account on behalf of the government.
Applicable on all types of cylinders
Let us tell you that this scheme of taking connection with Aadhar card will be applicable on all types of cylinders. Commercial cylinders are not included in this. This scheme is for single, double or mixed cylinder connections of 14.2 kg, 5 kg. The same rule applies for FTL or Free Trade LPG cylinders as well.
FTS cylinder is also called shorty cylinder which you can buy from shops also. This cylinder can also be purchased from gas agencies or petrol pumps. There is no need to provide any kind of document for this. For this, you can buy this small cylinder by showing any one identity card.