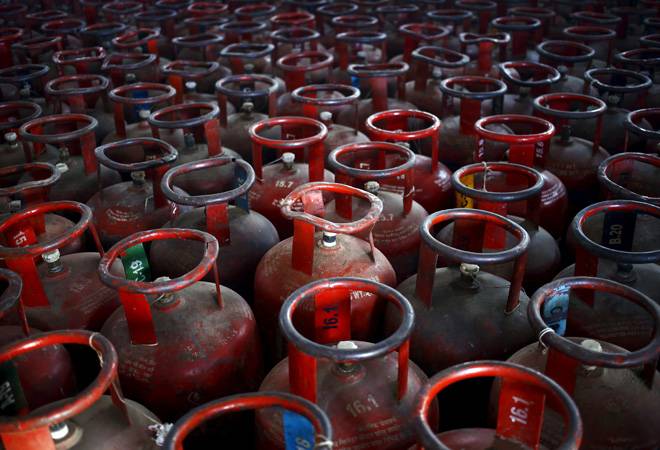 Oil marketing companies have released new prices of LPG. The price of commercial LPG cylinders has been cut once again. However, there has been no change in the prices of domestic LPG.
New Delhi. Oil marketing companies have reduced the prices of LPG, giving good news to the consumers during the festive season. This change has happened in the prices of commercial LPG cylinders. Now 19 kg LPG cylinder has become cheaper by about Rs 37 (Rs 36.50) in metros. The new prices have become effective from 1 October. Please tell that there has been no change in the prices of domestic LPG.
The price of Karmashilay LPG cylinder in Delhi has come down by Rs 25.50 to Rs 1859. Earlier its price was Rs 1885. Similarly, the commercial LPG cylinder in Kolkata has come down from Rs 1995.50 to Rs 1959. Its price has dropped from Rs 1844 in Mumbai to Rs 1811.50 and in Chennai from Rs 2045 to Rs 2009.50.
Prices were also reduced in September.
Earlier on September 1, oil marketing companies had cut the prices of commercial LPG cylinders by up to Rs 100. Prior to that, in July, their price was reduced by Rs 8.5. However, the price of domestic gas cylinders was increased by Rs 50 on the same day. Till now there has been no change in the prices of 14.2 kg gas cylinders.


The prices of domestic LPG cylinders in
Delhi are available at Rs 1053. At the same time, it costs Rs 1079 in Kolkata, Rs 1052.5 in Mumbai and Rs 1068.5 in Chennai. It is worth noting that the prices of cylinders vary from state to state. The reason for this is the VAT (Value Added Tax) levied by that state.
Cylinders will be available in limited numbers
Due to the high prices of commercial LPG and low prices of domestic gas, the 14.2 kg cylinders were used for commercial purposes. In view of this, the oil marketing companies have fixed the limit of domestic LPG cylinders. According to the new rules, customers will not be able to buy more than 15 cylinders in a year. According to the news of Moneycontrol, only 12 cylinders will be available at subsidized price. Apart from this, not more than 2 cylinders can be purchased in a month.